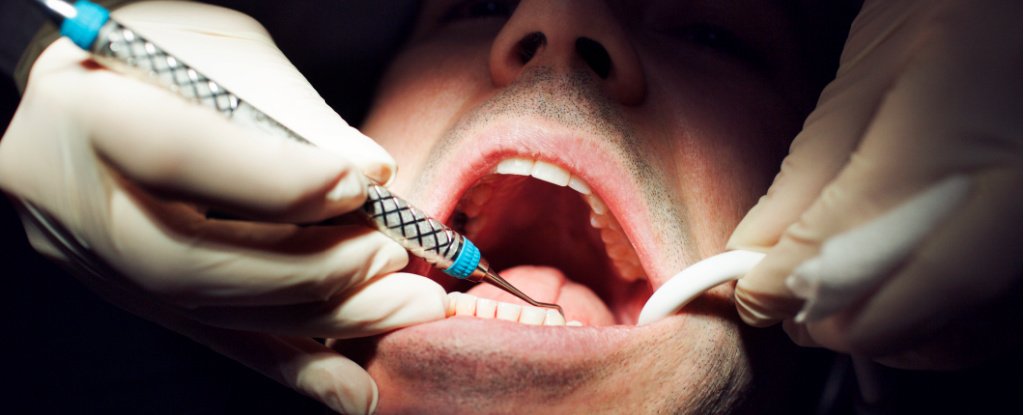 The World Health Organization said on Tuesday that routine, non-essential dental work should be delayed until the COVID-19 infusion rate drops sufficiently, warning against procedures to create magnetic aerosols. mouth of the patient.
The WHO says inspection, oral hygiene and preventive care could be delayed as it provides guidelines for dentists on how to reduce the risk of transmission during the coronavirus pandemic.
Now that dental services have resumed in many countries, some procedures can be done in a way that minimizes aerosols or floating micro-droplets, the United Nations health agency says. mezzanine in the air.
"WHO recommends that non-routine oral health care ̵
1; often including oral health check-ups, oral hygiene and preventive care – should be delayed until the COVID transmission rate is fully reduced. -19 from community transmission to cases, "says the guide.
"The same applies to cosmetic dental treatments. However, urgent or urgent oral health care interventions need to be provided to maintain oral function and control. severe pain or quality of life. "
WHO says that if possible, patients should be screened remotely before their appointment.
Interim guidelines, August 3, aired by WHO on Tuesday.
Close
The WHO says dentists are at high risk of getting SARS-CoV-2, the virus that causes COVID-19.
"Oral health teams work close to patient faces for a long time," the organization said.
"Their procedures involve face-to-face communication and regular contact with saliva, blood and other body fluids and handling sharp instruments. Therefore, they are at high risk of infection. SARS-CoV-2 or infecting the patient. "
Aerosol forming (AGP) procedures include cleaning teeth with a liming machine and ultrasonic polishing, working with high- or low-speed manual grafts, surgical extraction and implant placement.
The guide lists possible ways to treat damaged dentures and orthodontic appliances, and extensive cavities while minimizing or avoiding AGPs.
WHO's dental director, Benoit Varenne, told reporters that oral disease is a neglected health burden in many countries, affecting people throughout their lives.
"At a global level, the most recent estimate shows 3.5 billion people are affected by oral disease," he said.
"Untreated tooth decay in permanent teeth is the most common health condition in humans."
He said that in a aa survey, 75% of WHO member countries reported that dental services were completely or partially disrupted during the pandemic.
Varenne also expressed concern about putting personal protective equipment in dentists working during pandemic times.
© Agence France-Presse
Source link