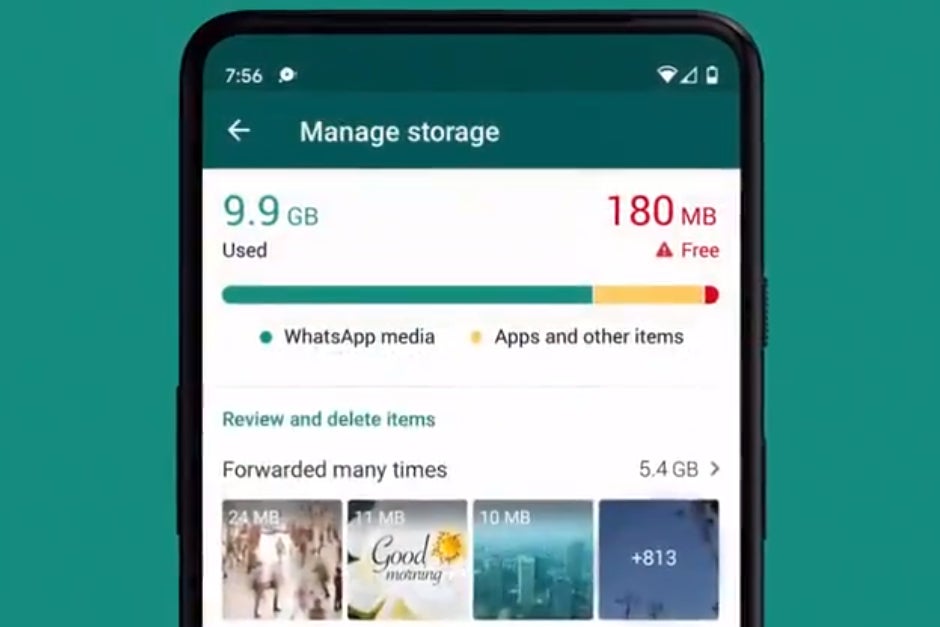 A day later WhatsApp has detailed about Messages disappearing, the social application is bringing another important improvement for users: a new filter for memory management. For those who are using smartphones with low storage capacity, the new filter will be used a lot. The update that is currently rolling out to Android users will allow them to review, batch delete items and free up space much easier than before. The update introduces a new design for the memory management tool, which can be found in Settings / Memory & Data / Memory Management.
Also, whenever your phone storage is about to fill up, WhatsApp will notify you via the alert card in the Chat tab. You can even see your full disk count thanks to the storage meter now located at the top of the screen.
More importantly, thanks to the new filters, WhatsApp users can sort files by size whenever they want to free up some space. A preview tool for media files is also available, allowing users to quickly see what they are deleting.
Based on WhatsApp, a new update that adds new filters for storage management is coming this week, so be patient if you haven't seen it on your phone yet.