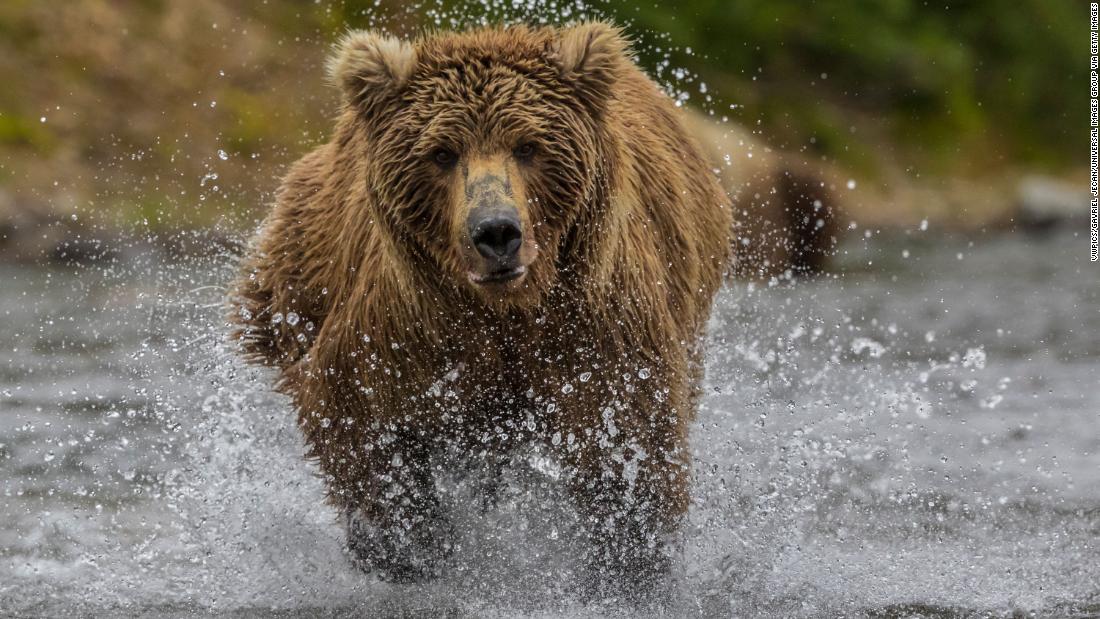 As people across the country visiting parks and taking trips to the mountains encounter fearsome encounters with bears, the National Parks Service (NPS) offers some advice on What to do if you face furry animals.
First tip? NPS joked in a Facebook post on Wednesday: "Please don't run away from bears or push your slower friends down in an attempt to save yourself."
The best thing to do to safely escape a confrontation with a bear is to move away slowly and sideways so you can watch the bear without tripping over. Bears are not intimidated as you move sideways, but like dogs, they will chase fleeing animals.
"Don't climb trees. Grizzly and black bears can climb trees."
; Don't knock your friend down more slowly (even if you think the friendship is on the right track), "added NPS." Stay calm and remember that most bears don't want to attack you; they often just want to be left alone. Are we all right? "
Another trick is to identify yourself by making noises, especially your voice, so that the bear doesn't mistake you for the animal and knows you are human. While a curious bear may come closer or stand on its hind legs to inspect and smell you, it is nothing threatening.
While bear attacks are very rare, their behavior can be unpredictable and an attack could result in serious injury or death, according to the NPS.
To avoid encountering a bear, go hiking and group travel, keep your bear out of your food and leave the area if you see the bear.
If you're attacked by a brown bear or a grizzly, leave your backpack and kill by lying on your stomach, placing your hands behind the nape of the neck, and spreading your legs. If the bear attacks you again, counteract by hitting the bear in the face.
If you are being attacked by a black bear, don't play a death game but instead try to escape to a safe place or if you can't, fend off with any of the available objects, according to NPS.⁣⁣
Source link