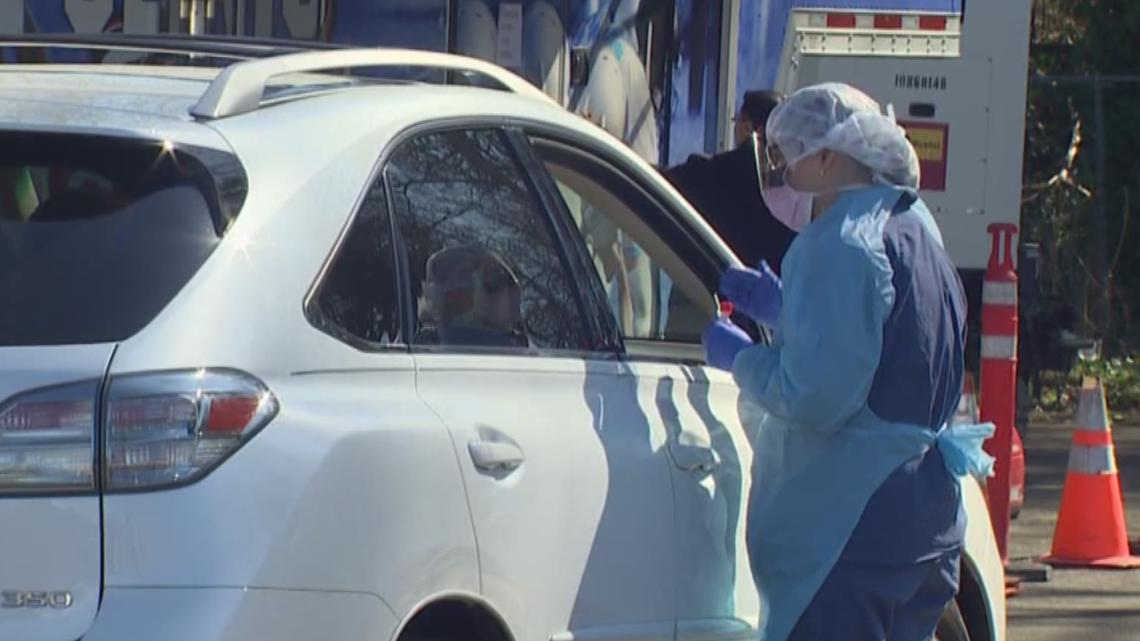 This week, the Washington Department of Health reported nearly 1,500 new cases of COVID-19 in a day, the highest level the state has ever reported.
SEATTLE – Concern about coronavirus contagion is growing in Washington state as the number of COVID-19 infections hit a new record this week.
"We are going the wrong way very quickly," said Dr. Kathy Lofy, medical officer at the Washington Department of Health (DOH). "Yesterday, we reported nearly 1,500 new cases, which is the highest number of cases the state has ever reported in a day."
;
Data from DOH shows that the state reported 1,443 new COVID-19 cases on Tuesday and 1,068 new cases on Wednesday. As of Thursday night, there were 112,550 confirmed COVID-19 cases in the state, including 2,431 deaths.
Another metrology specialist is pointing out that the average number of new cases per 100,000 people over 14 days, should be 25 or less, but now more than 146, according to DOH.
Partly blamed for pandemic fatigue.
Lofy says it's not that people are doing something bad about wearing masks while in the grocery store or in public, but rather that they only wear them 50% of the time indoors with non-members. their. families.
As the weather gets colder and moving people gather indoors, Lofy says the virus is more contagious. She recommends incorporating and making outdoor activities even for those meeting with a limited number of people.
Dr. Laura Evans is the associate medical director in charge of critical care for the UW Medicine hospital on campus. She also treats patient COVID-19, and even volunteered to return to New York City and help last spring.
"I think winter can be a very difficult winter for us, I worry about the number of cases. I worry about the number of hospitalizations that will lead to that," Evans said.
She cites a national study that found 30% of COVID-19 patients admitted to ICU end up dying, even though doctors are relying on better techniques and therapies to treat the disease.
"I worry that even as promising treatment progress has been made, when you are admitted to the hospital because of this disease, it is a very serious illness and when you end up in the intensive care unit. with COVID-19, the risk of death in Evans said ICU is very high.
Hospitalization rates are a lagging indicator, and so far the state's bed occupancy rate, with the exception of Whatcom County, is about 61%. Experts say 80% or more is in trouble.
The number of beds with patients with COVID-19 was 3.5%, below the target of 10% or less, according to DOH.
Source link