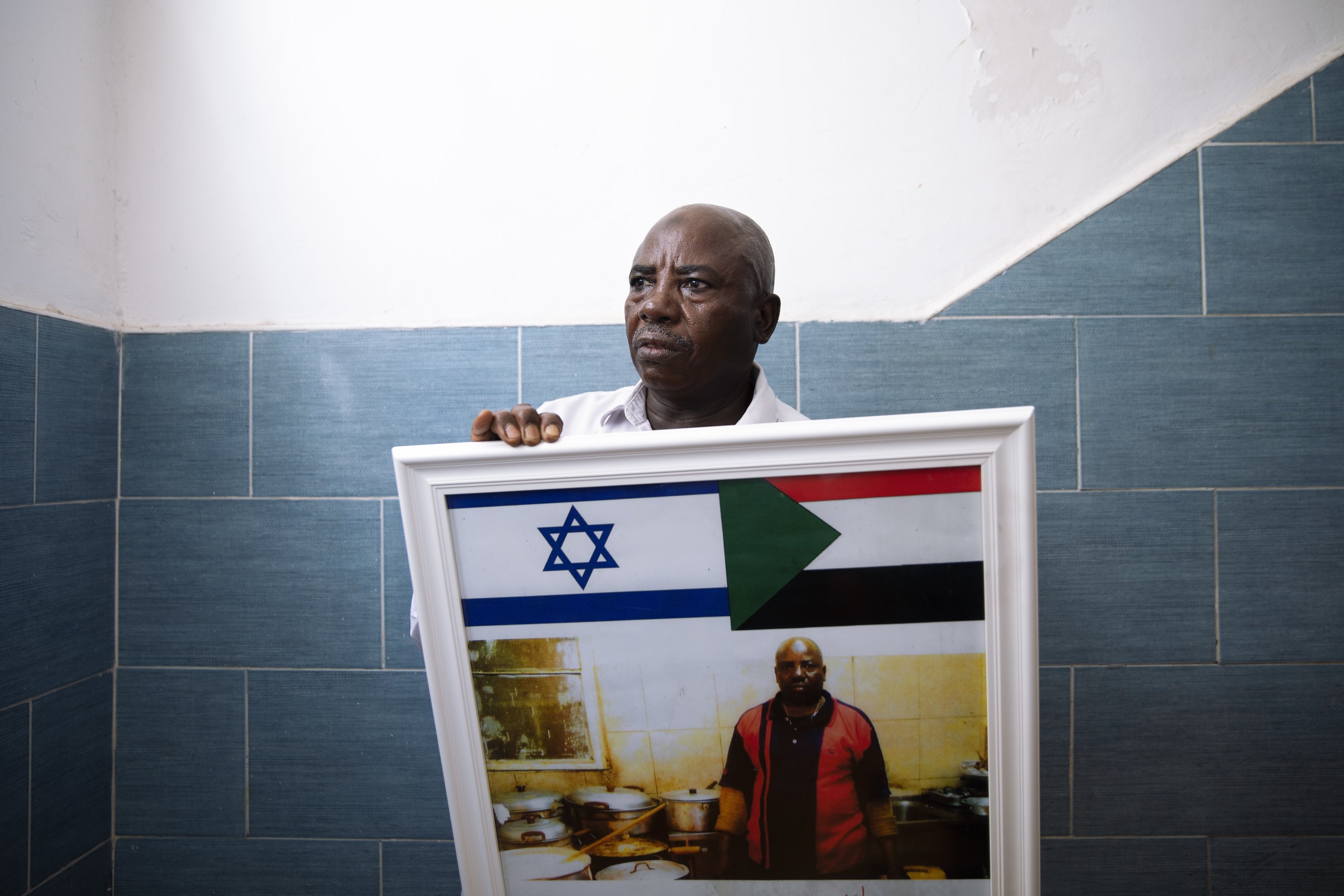 TEL AVIV, Israel (AP) – Usumain Baraka, a perfect Hebrew, considers the Israelis among his closest friends and can quote passages from the Old Testament. But as a Sudanese asylum seeker, Baraka has no legal status in Israel and lives a precarious life due to the whims of the Israeli government.
Now, after Israel and Sudan agreed to normalize relations, Baraka is among the 6,000 Sudanese in Israel who again fear for their fate. Israel has said it will seek to address the migrants' issue in its upcoming negotiations with Sudan, sparking concerns in the community that Israel may force them to return to Sudan, where they say that they fled because of conflict or oppression.
"If I come back tomorrow or the other day when there̵
7;s the official peace they're talking about, something is waiting for me there, and that's dangerous," said Baraka, 25, who ran from the scene. Janjaweed militia attack on his village in Darfur when he was 9 years old.
Israel and Sudan announced earlier this month that it would normalize relations, making Sudan the third Arab country to do so in months.
The announcement brings satisfaction to the Israelis. But after years of unsuccessful attempts by Israel to eliminate migrants, it has sparked fears among Sudanese people who have long had an unsafe life in the adoptive home. their.
African migrants, mainly from Sudan and Eritrea, began arriving in Israel in 2005 across the porous border with Egypt after Egyptian forces violently quelled a refugee demonstration and spread of safety. and job opportunities in Israel. Tens of thousands of people have crossed the desert border in frequent perilous journeys.
Initially, Israel turned a blind eye to its flow and many took on mundane jobs in hotels and restaurants. But as their numbers increased, there was a backlash, with growing calls to expel new arrivals.
Israel considers the majority of migrants to be job seekers and says it has no legal obligation to keep them. Africans say that they are asylum seekers, people fleeing their lives and facing new danger if they return. Many came from Darfur and other conflict areas.
Sudan's former leader, Omar al-Bashir, has been charged with genocide over a mass murder campaign that took place in Darfur under his watch. There are still clashes between tribes and insurgent violence in the area.
Under international law, Israel cannot force migrants back into a country where their lives or freedoms could be at risk. Critics accuse the government instead of trying to force them to leave.
Over the years, Israel has held thousands of migrants in remote desert prisons, leaving open thousands of asylum claims and offering cash payments to those who agree to move to European countries. Africa third.
It also built a fence along the border with Egypt to block the flow and reached an agreement with the United Nations to resettle thousands of migrants in Western countries while allowing thousands of people. another stayed in Israel – though the deal was quickly canceled under resistance pressure – migration activists and tough lawmakers.
The presence of migrants has long divided the country. Their supporters say Israel, a country founded on the ashes of the Holocaust and built by Jewish refugees, should welcome refugees seekers. Opponents claim that the migrants brought crimes to low-income neighborhoods south of Tel Aviv where they settled. Some Israeli politicians have labeled them intruders, some calling them a "cancer" that threatens the country's Jewish character.
"I believe they are economic migrants and they act as if they own the place," said Sheffi Paz, a prominent anti-migration activist.
Openly, the Israeli leaders have been protected about their plans. On Sunday, Israeli Prime Minister Benjamin Netanyahu said Israeli and Sudanese delegations will soon meet to "discuss cooperation in a wide range of areas, including migration." A spokesman for Israel's Interior Ministry declined to comment.
A top Sudanese military official with firsthand knowledge of Israel's initial interactions, said the issue of the handover of migrants has not been discussed. He said on condition of anonymity because he was not allowed to discuss the matter in public.
Israel deported about 1,000 migrants back to South Sudan in 2012 after an Israeli court determined they were no longer at risk in their homeland, which had just gained independence. But activists say some people died there from illnesses and others fled from the new conflict.
Israel has admitted in recent trials that the situation in Sudan is still volatile and lobbying groups working with migrants say their deportation will face stiff legal challenges.
"If Israel dares to expel Sudanese refugees openly, it would be a serious violation of the most fundamental principle," said Sigal Rozen, public policy director at the Hotline for Refugees and Migrants. of the refugee convention.
She said Israel's leaders may be raising the issue anyway to urge some Sudanese to leave voluntarily.
The migrants have been hit hard by the coronavirus epidemic, and their jobs in restaurants and hotels have been threatened by multiple closures. Without proper status in Israel, they are not entitled to claim unemployment insurance. Some sympathetic employers have continued to look for migrant workers just to help them get a cure, Rozen said.
In Tel Aviv's southern neighborhood where many migrants live, one day recently, an often vibrant pedestrian street with shops and restaurants had turned bleak. Gray shutters sealed the entrances of many businesses, and a number of masked migrants lingered on the aisles.
Baraka ran away from Darfur after his father was killed in front of him. He settled in a relocation camp along the border with Chad before setting off on a precarious journey north, through Libya and Egypt, and then smuggled across the desert into Israel, where he was lived for more than a decade.
He submitted a request for asylum to Israel in 2013 and it remains open. Although he welcomed any deal that will help stabilize relations between Sudan and Israel, he doesn't believe that will open the door for his return.
"I believe in what they're talking about, the normalization between Sudan and Israel," said Baraka. "I support it, but we need to know with whom, when and how it is being done."
Source link