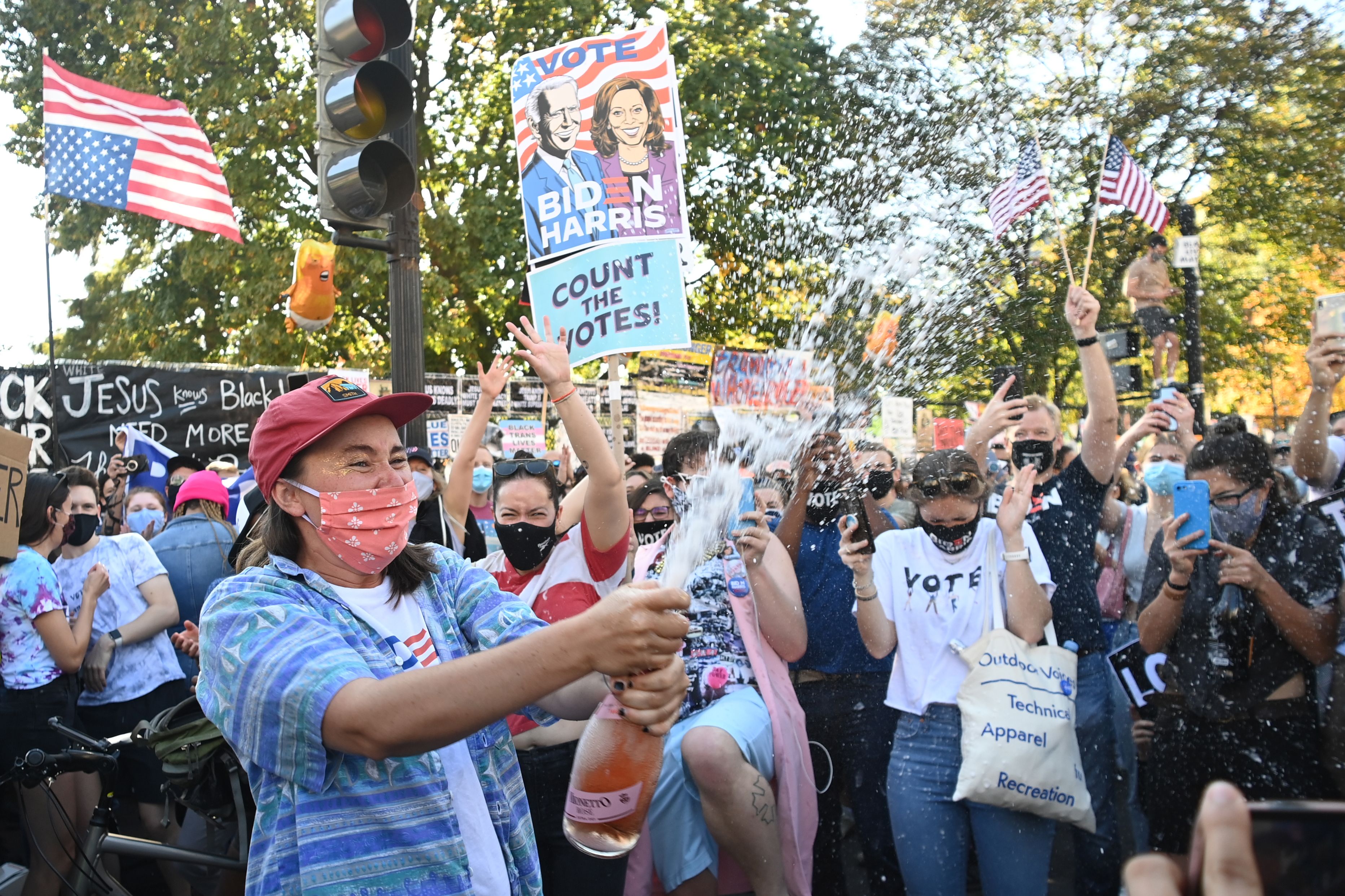 Back in 2016, the YG rapper from Los Angeles released the song "F *** Donald Trump" and 4 years later, it became the number 1 song on iTunes as Biden campaign supporters took to the streets around. America on Saturday to celebrate Election Results.
Groups in Atlanta, New York and YG's hometown LA are all said to have played the song, with "FDT" even accidentally slipping into the background of a CNN live broadcast.
The comments on the (apparently) song's video on Saturday also reflect the news.
"Everyone on earth blew this up on his way,"
; wrote one user on Saturday, receiving almost 4,000 likes. Another wrote, "Who is here after Trump is finally fired." A third said, "Now Trump has lost the Election, this song is our National Anthem."
The musician quickly noticed those celebrating with the song, posting a voiceover video showing President-elect Biden bobbing along as well.
If the title doesn't make everything clear, the song is about YG, as well as co-star Nipsey Hussle, who was shot dead in 2019, both really don't like Donald Trump.
The chorus consists of two chants, "F *** Donald Trump," and at various points in the lyrics they warn him not to come to Los Angeles, treating him as a "cancer. letter "and poems about Mexican drug lord El Chapo sniper president.
The Obama administration also inspires its fair share of music, although that is more mixed about who on their side they are on.
Rapper Jeezy showed off "My President" in 2009, commemorating Mr. Obama's performance as the first black in the White House.
Source link