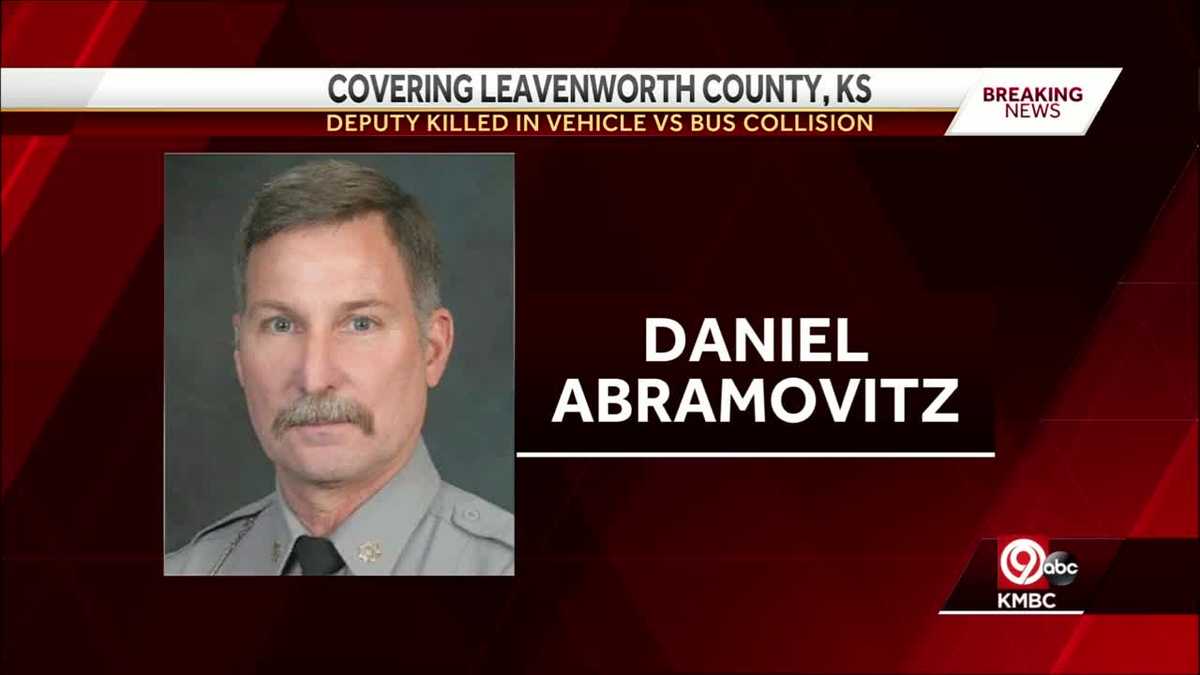 A Leavenworth County sheriff died on Friday afternoon in a collision with a school bus from Tonganoxie School District, the sheriff's office said. In an unmarked sheriff's car collided with the bus. The bus driver brought the school to the hospital with injuries. The sheriff's office said Abramovitz was dead at the scene. He has been with the Leavenworth County Sheriff's Office for 26 years and will retire on March 1. The Kansas Highway Patrol is investigating the crash. Https://www.facebook.com/Tongie464/posts/3281106625321275[/facebook]
KANSAS CITY, Mo. ̵1;
A Leavenworth County sheriff died Friday afternoon in a collision with a school bus from Tonganoxie School District, the sheriff's office said.
The crash was reported at 4pm at 211th Street and McIntyre Road.
Deputy Corporal Daniel R. Abramovitz, 60, was sitting in the sheriff's car unmarked to crash with the bus, investigators said.
Bus driver to the hospital was injured. A student on the bus was slightly injured and was sent home to his parents.
The chief of the sheriff's office said Abramovitz was dead at the scene. He has been with the Leavenworth County Sheriff's Office for 26 years and is scheduled to retire on March 1.
Kansas Highway Patrol is investigating the crash.
This content is imported from Facebook. You can find similar content in another format, or you can find more information at their website.
Source link