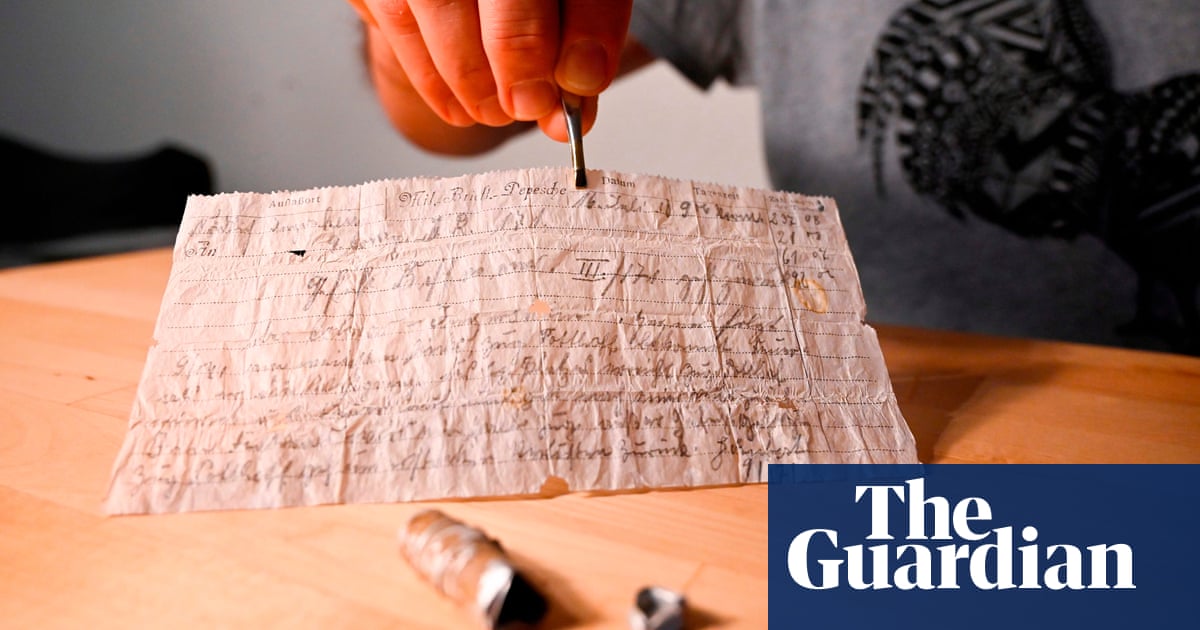 A couple walking in eastern France discovered a small capsule containing a message sent by a Prussian soldier over a century ago using a pigeon on an aircraft carrier.
Dominique Jardy, curator of the Linge Museum in Orbey, eastern France, said the message from an infantry soldier based in Ingersheim, written in German in German in Orbey, eastern France. .
The date is marked as July 1
6 but the year is not entirely clear, it appears to be written as 1916 or 1910. World War I was from 1914 to 1918.
The announcement read: "The Potthof Platoon received fire when they reached the western border of the parade ground, the Potthof platoon received the fire and retreated after a while.
"In Fechtwald, half of the platoon was disabled. The Potthof platoon retreated with heavy casualties. "
At that time, Ingersheim – now in the Grand Est district of France – was part of Germany.
Jardy, who spoke passionately about a couple's "super rare" discovery, found a small capsule with well-preserved content this September in a field in Ingersheim.
They brought it to the nearest museum, the one in Orbey dedicated to one of the bloodiest battles of World War I.
Jardy enlisted the help of a German friend to decode the messages, he said.
Pieces of paper and capsules will become part of the museum's permanent display.
With Agence France-Presse
Source link