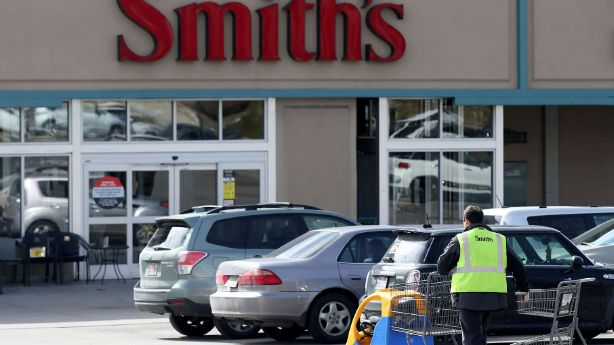 SALT LAKE CITY – Smith's grocery stores have issued an order to recall some in-house cheese sauces due to fears of salmonella contamination. According to the press release, the chain advises customers to avoid eating any potentially affected products purchased between May 15 and August 6 and will provide a full refund or replacement if the customer pays back to the store product.
The full list of potentially contaminated products is as follows:
Murray's Chads Smoked Gouda Dip
Murray's Jalepeño Jarlsberg Dip
Murray's Bacon Chive Jarlsberg Dip
Jarlsberg Dip
Jarlsberg Cheese spread
Pimento Cheese Dip
Delicious food shop Jarlsberg Jalepeño Dip
Deli Bacon Chive Jarlsberg Dip
Deli Southwestern Jarlsberg Dip
Deli Jarlsberg Dip
Jarlsberg Dip
Deli Jarlsberg Cheese Dip
Deli Applewood Cheddar Dip
Cheese Deli Buffalo Blue Cheese
Cheese Deli Southwest
Deli Ranch cheese
Vendors informed Smith̵
7;s on July 31 that they had received onions from Thomson International, Inc., the company involved in "salmonella related outbreaks," according to the statement.
Smith's removed onions from the production areas of stores that received potentially hazardous products on August 1 and has now identified a number of indoor cheese sauces that could be made. out using poisoned onions.
According to the statement, "Because of extreme caution, these items have been taken off the shelves and the company has launched a customer recall notification system to warn customers who may have purchased the products. recalled through registration tape messages and calls. "
Salmonella infection can be fatal to the young, the elderly, and those with immunodeficiency.
People who are infected may experience symptoms ranging from "fever, diarrhea (possibly bloody), nausea, vomiting, and abdominal pain," according to the statement. In rare cases, ingestion of salmonella bacteria can lead to serious infections.
No cases of infected clients have been identified so far.
×
Many stories you may be interested in
Source link