Singapore Airlines Group posted a record S $ 2.34 billion ($ 1.74 billion) loss in the third quarter, forcing the airline to retire many planes and reduce other costs.
Operating only at 11% of normal capacity, amid the closure of the border, Singapore Airlines reported a 98.6% drop in passengers in September.
The corporation, which includes SIA, SilkAir and Scoot, will retire a total of 26 aircraft "Considered redundant compared to required" in addition to seven Boeing 777s were retired after NokScoot liquidated.
Singapore Airlines will retire:
Seven Airbus A380s
Four Boeing 777-200 / 200ER
Four Boeing 777-300
Nine Airbus A320s (SilkAir fleet)
Two Airbus A319s (SilkAir Fleet)
Although the SIA Group will abandon SilkAir's Airbus, Singapore Airlines will take over its Boeing 737-800 / MAX. These short-haul aircraft will be added to the Singapore Airlines fleet from Q1 2021.
The SIA Group's fleet of freight and passenger ships will be at 189th position after retirement. Currently, the airline's passenger service is supported by about 39 aircraft. 143 are in storage, including 19 in the desert town of Alice Springs in Australia.
Convert goods
Driven by soaring global freight demand, Singapore Airlines chose to convert two Boeing 777-200ERs and two Scoot Airbus A320ceo to freight; the latter takes place in August.
The B777s, registered 9V-SWN and 9V-SWM, both have 246 passenger seats removed to provide 12% more cargo capacity per aircraft.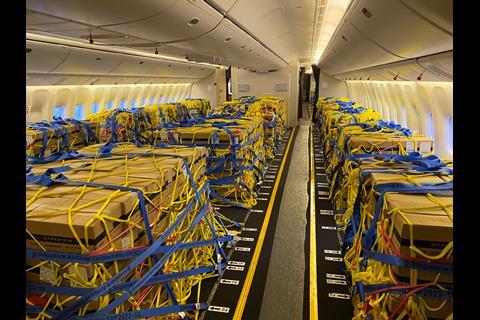 Prospects for the SIA Team
The SIA Group's passenger network has increased from 32 destinations in June to 43 by the end of September. In the coming months, Singapore Airlines and SilkAir will reinstate routes to Brunei, Dhaka, Fukuoka, Johannesburg, Kathmandu, Male and Penang.
In addition, low-cost airline Scoot will continue routes to Melbourne following the reopening of the entire Australian territory by the Singapore Government. Singapore Airlines will also begin its three-weekly service from Singapore to New York JFK from 9 November.
"Amid an uncertain and volatile environment, [SIA] The Group, with its full portfolio of low-cost and full-service airlines, is ready to quickly and decisively grasp every opportunity and respond to any adverse changes that may arise "

Singapore airlines
Featured photo by Steve Strike