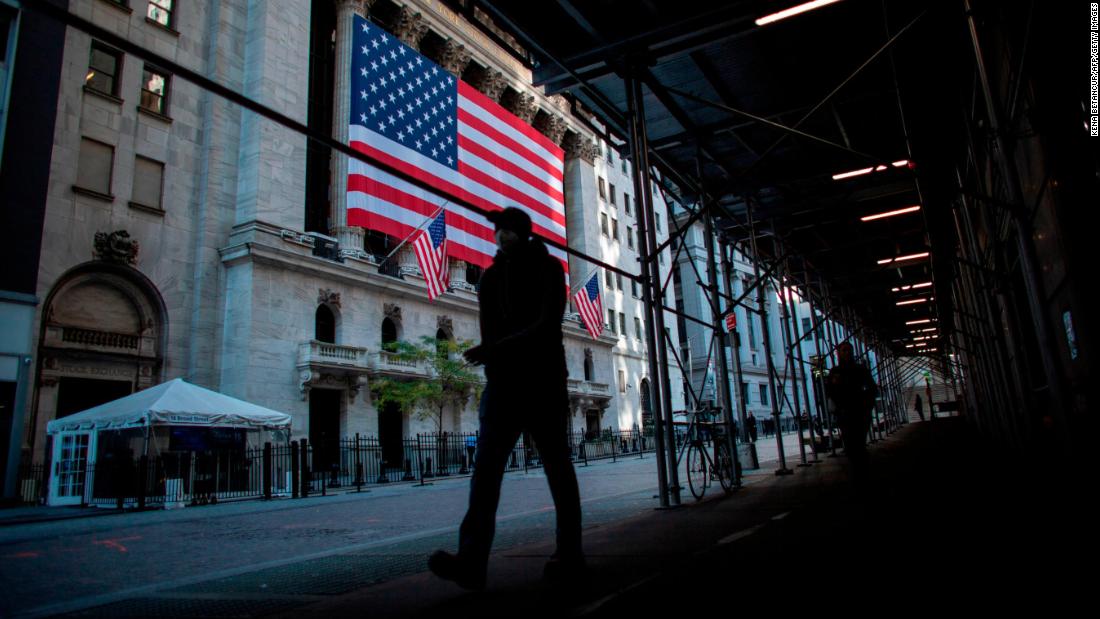 Even after Friday's slump, the Dow and the S&P 500 are still on track to gain around 7% this week – the best since June. The Nasdaq has gained more than 8% in the past five days.
Another package of financial support is clearly needed as the unemployment rate, although significantly reduced last month, remains as high as 6.9%. This is down from 7.9% in September – but has risen sharply from 3.5% in February before Covid-19 put the US economy in a virtual stalemate.
The government reported its latest job figures on Friday morning and said 638,000 jobs were added last month – more than expected.
But investors also seem to be cheering for the possibility that the Senate will remain under Republican control. That could mean some more progressive policies promoted by more liberal Democrats might not be passed by Congress, even if Biden is the next president.
In other words, the old "deadlock is good for Wall Street"
; story is still alive and well.
Timothy Chubb, Girard's chief investment officer, said: "The market tried to half-price in a green wave.
"But if we have a divided Congress and potential President-elect Biden can't continue with more substantial health and tax reform, the market will eventually see that as one thing. positive, "added Chubb.
Source link