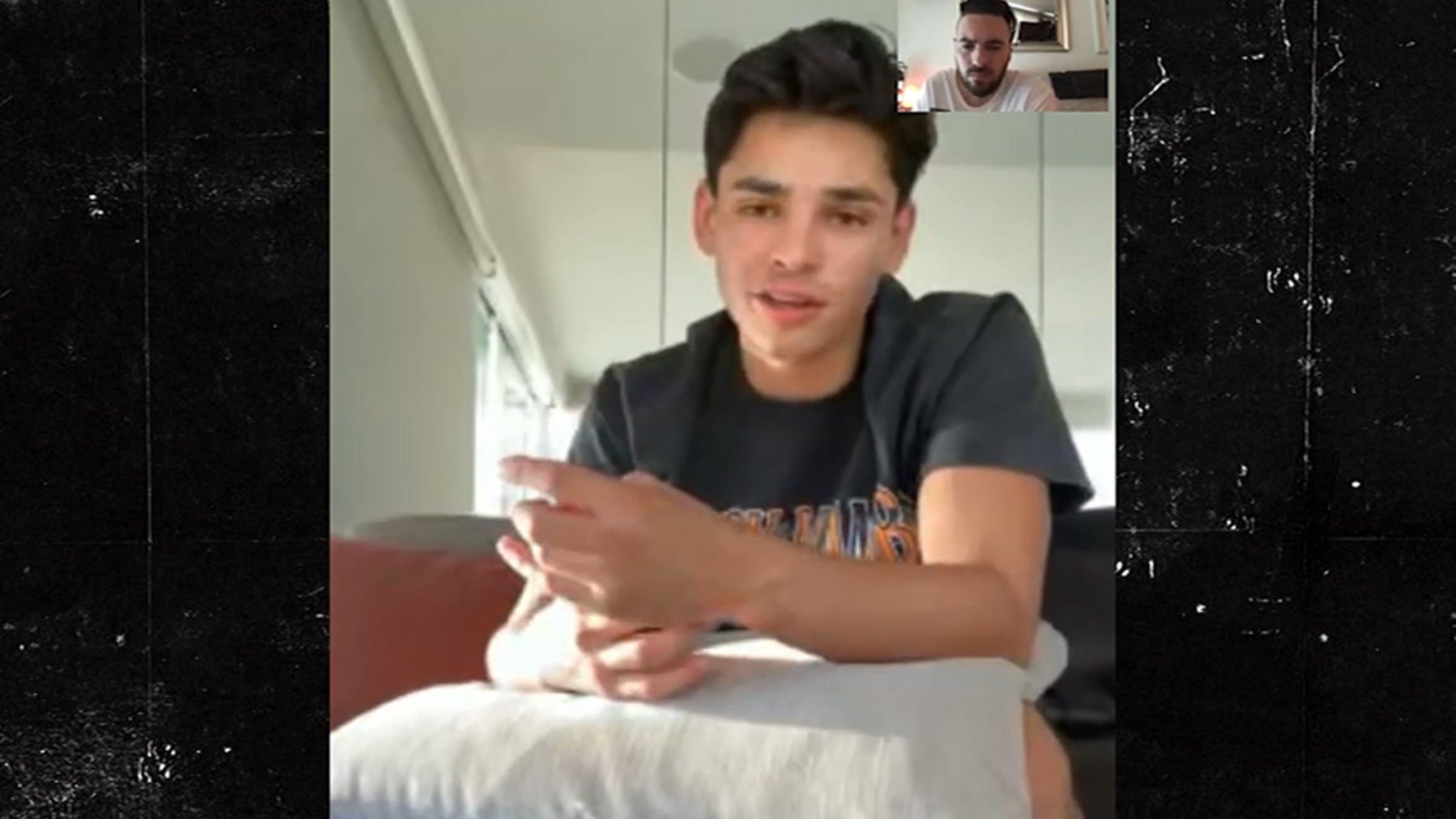 Ryan Garcia said he was not fascinated by the explosives Gervonta Davis knockout – tell TMZ Sports he licked his hand to get a crack in Tank.
"I am extremely confident that I will beat that boy," Garcia told us … "He's just a big bully."
Garcia and Davis are two of the top young fighters in the sports industry and it was only a matter of time before they met on the ring.
Garcia spoke directly to us he would rather fight Tank sooner than later.
"We all know both can knock people down. We all know that we can put people who don't belong to us. But, one day we have to step up and confront us. One can sleep too. And, that's what I'm trying to do. I'm trying to get involved and give the fans a battle they'll remember for life.
Tank Davis defeats Cruz

🔥🔥🔥🔥🔥🔥🔥pic.twitter.com / Q5odrKOift

– Elite Media Group (@TheEliteMedia_) November 1, 2020 @TheEliteMedia_
Garcia said he gave the Tank props for that monstrous 6th round knockout match Leo Santa Cruz last weekend – but he's not scared at all.
"It doesn't even make my circuit go up."
Garcia even had a note for Davis – "Don't run away from being special. I can hit that too. I can hit that too."
Next up for Garcia was Luke Campbell. The two will be fighting on December 5 and Ryan says he is wanting to show the world why he should be the obvious next fighter for Davis.