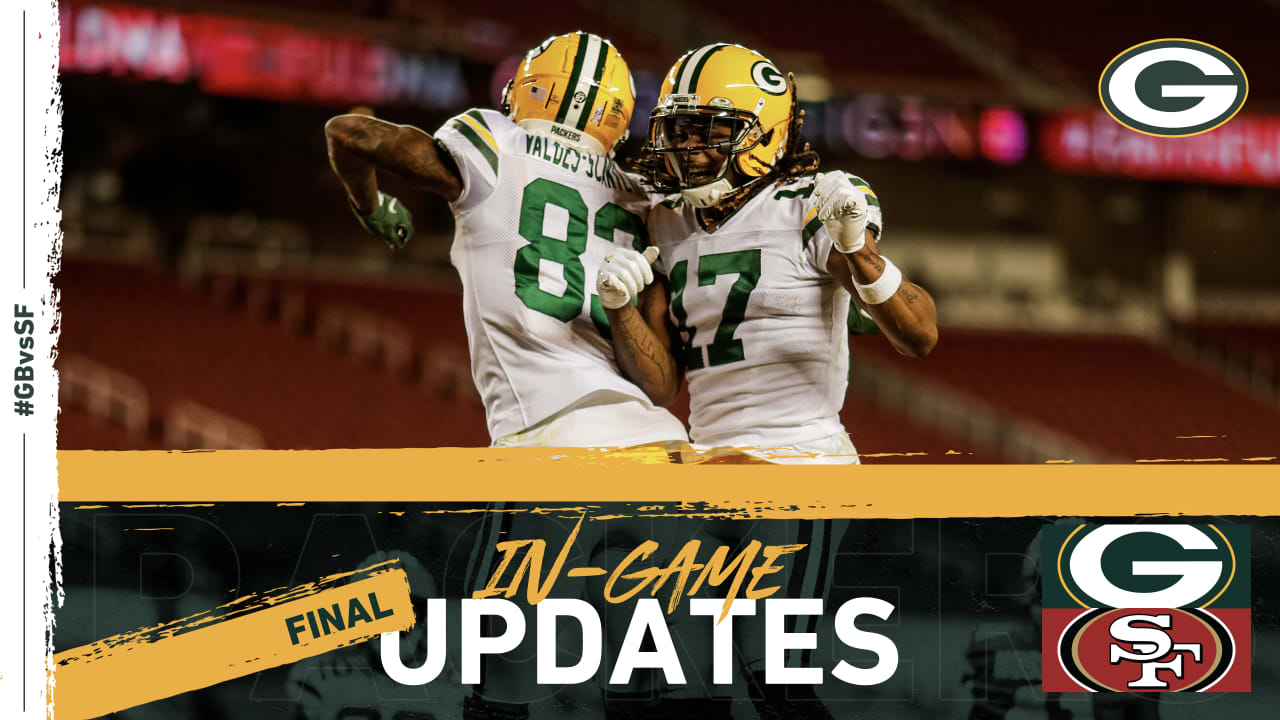 Packers did what they needed against the manpowered 49ers on Thursday night, beating San Francisco 34-17 at Levi's Stadium.
With the win, Green Bay improved to 6-2 and went on to maintain first place at NFC North. San Francisco dropped to 4-5.
Packers had a few players off due to injury but 49ers are still a more formidable team, looking just like the team that won NFC last January. It was 34-3 before San Francisco scored two late goals.
QB Aaron Rodgers is both explosive and efficient, completing 25/31
passes within 305 yards with four touches to a 147.2 score.
WR Davante Adams had another great game with 10 catches at 173 yards and TD, while WR Marquez Valdes-Scantling overcame the early drop point to contribute two touches on passes 1 and 52 yards. This is the first two TD game in Valdes-Scantling's career.
RB Aaron Jones, returning from a calf injury after missing his last two games, plunged 15 times within 58 yards and added five receptions at 21 yards. RB Tyler Ervin scored 72 more yards than the script (24 laps, 48 ​​takes).
Green Bay's defense had to ignore a few major attacks against WR Richie James, but the match never really took place with suspicion. James caught nine passes in 184 yards and one TD, but Packers were also forced to make two turns and suffered a fourth and short stop near the goal line.
A blow by LB Preston Smith resulted in S Raven Greene intercepting with a ball, and LB Za'Darius Smith then stole the ball for a second. Both lessons lead to scores for Packers.
Niners Nick Mullens's backup QB is 22 out of 35 for 291 yards with a TD and an INT for the 86.7 rating. RB Jerick McKinnon has 12 shots in 52 yards and a score with 4 seconds remaining.
Here is a summary of all actions:
Source link