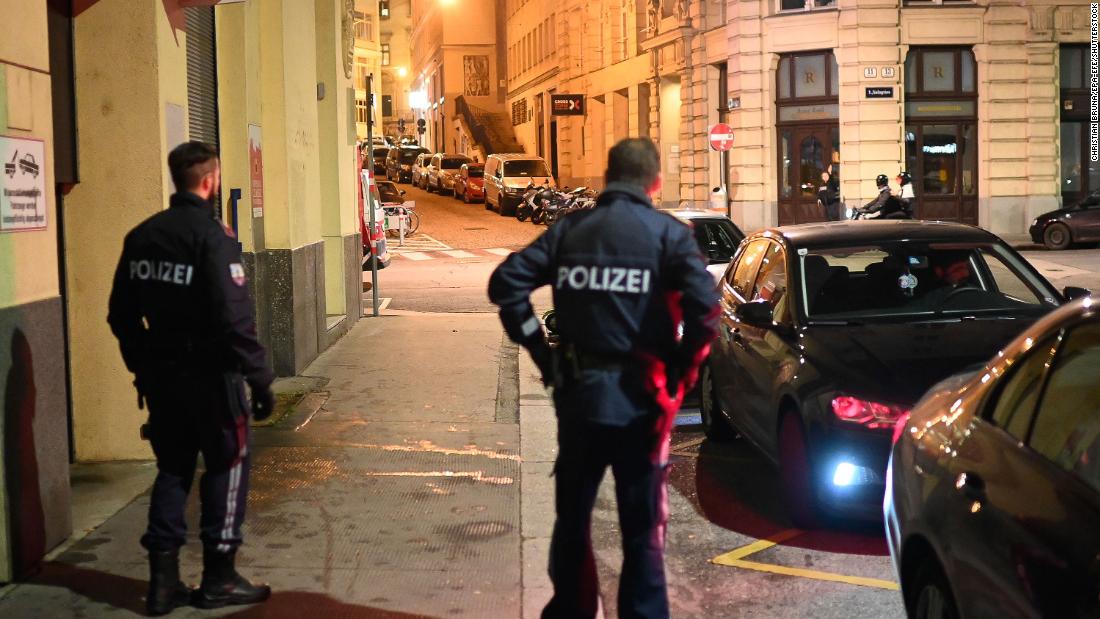 One of the suspected attackers was also shot dead, police added.
Austrian Interior Minister Karl Nehammer has described the incident as a "terrorist attack" and urged the public to stay indoors as police try to find the attackers.
Gunfire erupted in the Austrian capital on Monday night, just hours before the start of a nationwide lockdown against the Covid-19 revival.
In a statement, police said there were several suspects "armed with rifles" and six different shooting locations. Many people were injured in the city center.
"All possible forces" are responding to the incident, according to police, who are urging people to avoid the area and not share photos or videos on social media.
"The shootings in the Inner District ̵1; people get injured – HOLD all public places or Public Transport – don't share any Videos or Fotos!" Austrian police said on Twitter.
The area where the shootings took place was a busy area with bars and restaurants, near Vienna's main synagogue, Seitenstettengasse Temple.
Oskar Deutsch, the head of the Jewish community in Vienna, said in a tweet that it was not clear if the synagogue was the target, but it was closed at the time of the shooting.
The inner city area was packed before the midnight lock began, and footage shared on social media showed people running away from the scene.
This is a growing story, updated to follow