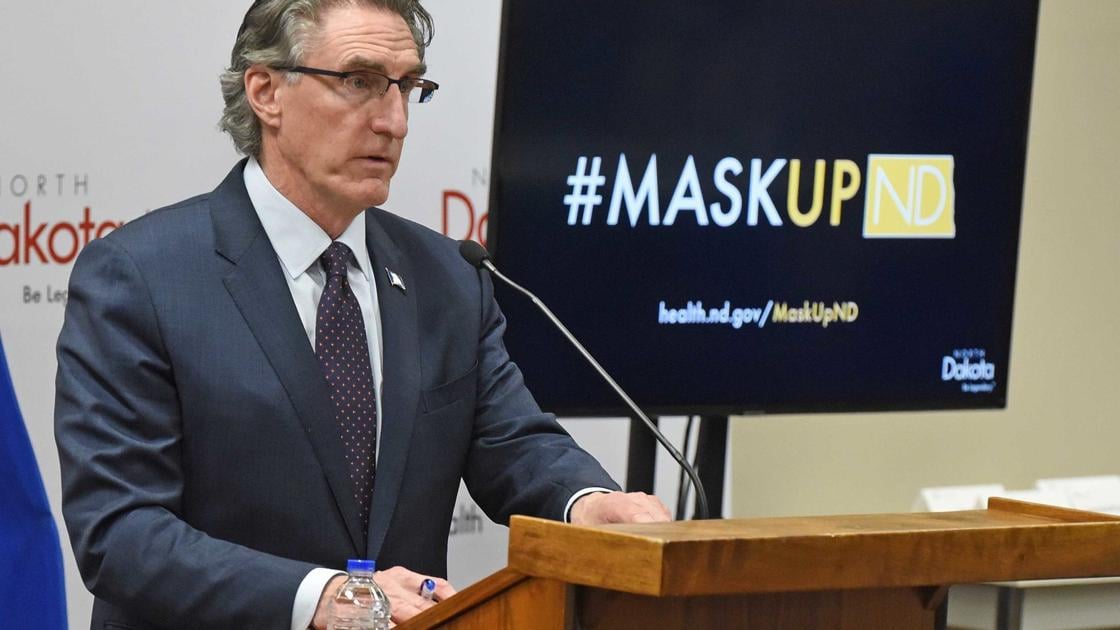 The COVID Tracking Project reports that North Dakota had more than 1,442 new cases per 100,000 people in the past two weeks, the number leading the country, according to The Associated Press. According to Johns Hopkins University researchers, the average daily number of new cases has increased by more than 40% in the past two weeks.
Examination efforts
Statewide, there have been 33,860 recovery cases and 1,547 hospitalizations since the pandemic broke out in mid-March. The number of state residents that received a coronavirus test at least once was 289,520 and a total of 845,567 people, including 8,402 people, completed Wednesday.
Burgum said his administration wants to "double our efforts"; around testing, especially young people with no symptoms for the virus. Higher education is the focus for more frequent testing.
"This will give us a vision of 11 communities and populations that we can identify and check on on a regular basis," the governor said. "It will help us really understand the contagion in the community and possibly help us identify perhaps thousands of positive cases with no symptoms."
North Dakota later this year will receive 220,000 rapid coronavirus tests from the federal government. About 61,000 such inspections have arrived. Another is coming for use in long-term care facilities.
Source link