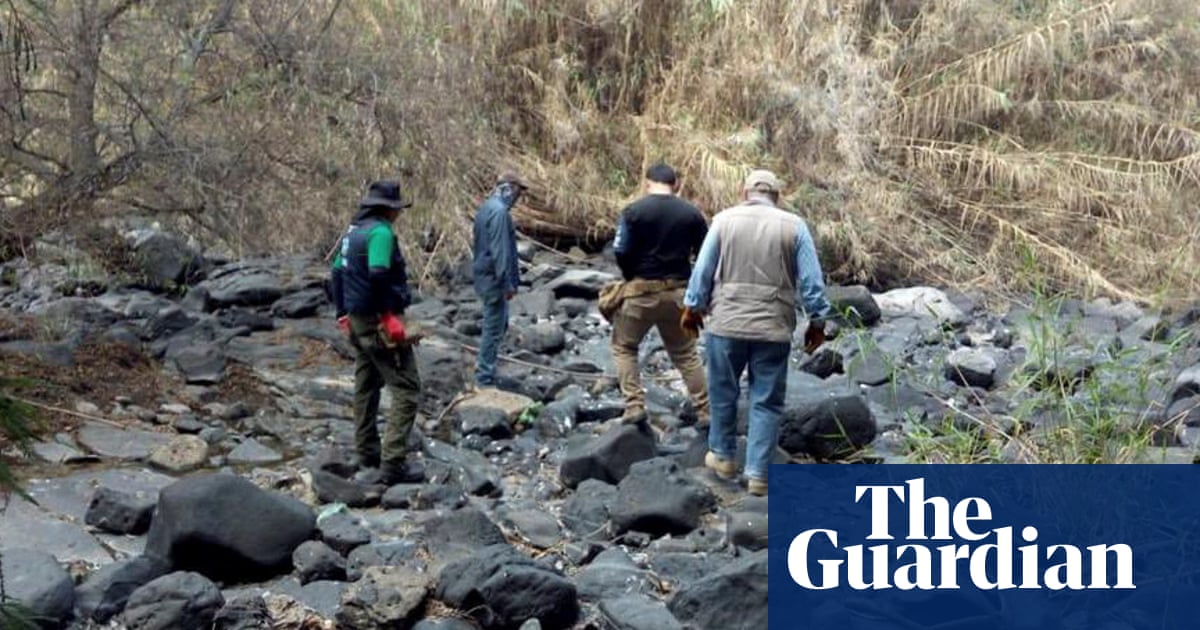 Search teams are excavating a site in the state of Guanajuato, central Mexico, where 59 bodies were found in secret graves over the past week.
The striking aspect of the discovery is that the site is not a deserted area in the countryside, but the town of Salvatierra.
The head of the official National Search Commission, Karla Quintana, said in an interview with Radio W on Thursday that people must know that the bodies are being disposed of there. "This place is in the neighborhood,"
; Quintana said. "To get there, you have to go through the house, you have to cross the roads … everyone knows."
Quintana said the tip was given about two weeks ago from relatives searching for a missing loved one. Searchers found signs of more bodies there, she said, so the search is continuing. The aim is to retrieve bodies, identify and return the remains to their families, she said.
Announced the findings late on Wednesday – "a sad and terrible finding" – Quintana said many of the victims looked young, and there were a significant number of women among them.
The bodies were retrieved from the 52 holes in an estate in Salvatierra. The scene was deemed dangerous enough for the military and the National Guard to secure the excavation. This area is close to the border with the state of Michoacan and is known to have a significant organized crime presence in the area.
Guanajuato has the largest number of homicides of any state in Mexico, and is home to bloody battles between the Jalisco gang and local gangs backed by the Sinaloa gang.
The discovery represents the largest burial site found to date in Guanajuato, although larger secret burial sites have been unearthed in other parts of Mexico.
President Andrés Manuel López Obrador said on Thursday that the situation in Guanajuato is "very difficult". He said the deployment of the National Guard in the state would at least allow authorities to reach areas previously inaccessible due to the presence of organized crime.
Source link