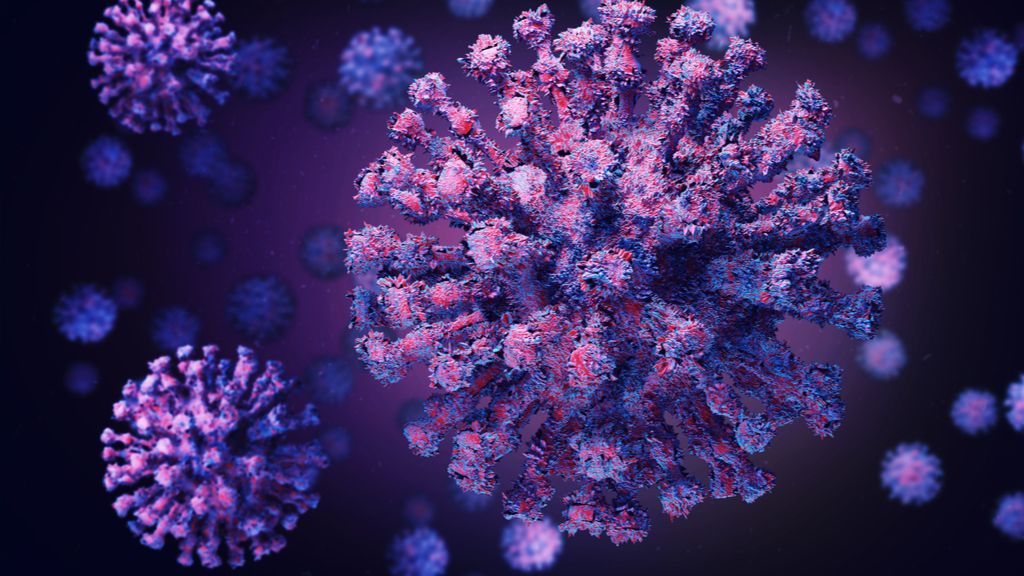 Two large recent studies showed that people hospitalized for COVID-19 in March were three times more likely to die than those hospitalized for COVID-19 in August.
The first study used data from three New York City hospitals. The chance of dying for someone hospitalized for coronavirus in those hospitals dropped from 25.6% adjusted in March to 7.6% in August. Second study, looking at the rate survivors in England, have found similar improvements.
Significant and continuous improvement
In March, out of 1,724 people hospitalized for COVID-1
9 at three New York hospitals, 430 died. In August, 134 people were hospitalized and 5 died. This change in raw data could be attributable to who goes to the hospital – for example, if only the elderly are ill, the death rate will be higher – but the researchers controlled this in their calculation. surname.
To better understand what caused this reduction in hospitalization mortality, the researchers took into account a number of possible confounding factors, including the age of the hospitalized patient, race and ethnicity, the amount of oxygen the individual supports when they arrive at the hospital and risk factors such as being overweight, smoking, high blood pressure, diabetes, lung disease, etc.
Regardless of their specific situation, a person hospitalized in March for COVID-19 is three times more likely to die than a person hospitalized in August.
Research in the UK looked at coronavirus hospitalized patients who were so ill that they had to go to a highly dependent unit (HDU) – where they were closely monitored for oxygen demand – or a intensive care unit. difference (ICU). As in the New York study, the researchers also took into account confounding factors, but they calculated survival instead of mortality.
Considering 21,082 UK hospitalizations between March 29 and June 21, 2020, the authors noticed a continual improvement in survival rates of 12.7 percent per week in HDU and 8.9 percent. per week in the ICU. Overall, from March to June, the survival rate improved from 71.6% to 92.7% in the HDU and from 58% to 80.4% in the ICU. The increase in coronavirus survival after hospitalization in the UK reflects changes in New York City.
Better treatment and responsible better care
The main reason researchers believe that coronavirus patients are getting better is simply that effective treatments for a virus that doesn't exist in March are now available.
I am an infectious disease doctor practicing at the University of California, San Francisco, and I have seen these improvements with my own eyes. Initially, my colleagues and I didn't know how to treat this brand-new virus to flare up in late 2019. But in the spring, big studies were testing the treatments. is different for COVID-19 and we currently use an antiviral drug called remdesivir a steroid called dexamethasone to treat our hospitalized coronavirus patients.
[[[[
Deep knowledge, everyday.
Sign up for the newsletter of The Conversation.]
Along with these new treatments, doctors have accumulated experience and learned simple techniques that improve results over time, such as placing hypoxic patients on their tummy to helps distribute oxygen more evenly throughout the lungs. As time went on, hospitals were better prepared to handle the growing demand for oxygen and other special care services for coronavirus infected patients.
Although improvements in care and effective drugs like remdesivir and dexamethasone have helped, the virus is still dangerous. People who are seriously ill may experience prolonged fatigue symptoms and other debilitating effects. Therefore, other treatments should be and still be being discovered.
Public health measures are also helpful
Treatment has definitely gotten better. But the authors of the New York City study specifically mentioned that public health measures not only cause hospitalization rates to drop drastically – 1,724 in March vs. 134 in August – but may also help. reduce mortality.
My own research suggests that being away from society and covering your face can reduce the amount of virus people are exposed to, leading to less severe cases of COVID-19. It is important to continue to comply with public health measures to help us weather a pandemic. This will slow the spread of the virus and help keep people healthier until a safe and effective vaccine is widely available.
This article is republished from The Conversation under a Creative Commons license. Read the original article.
Keep track of all Expert Voices' issues and debates – and be a part of the discussion – on Facebook and Twitter. The opinion expressed is that of the author and does not necessarily reflect the opinion of the publisher.
Source link