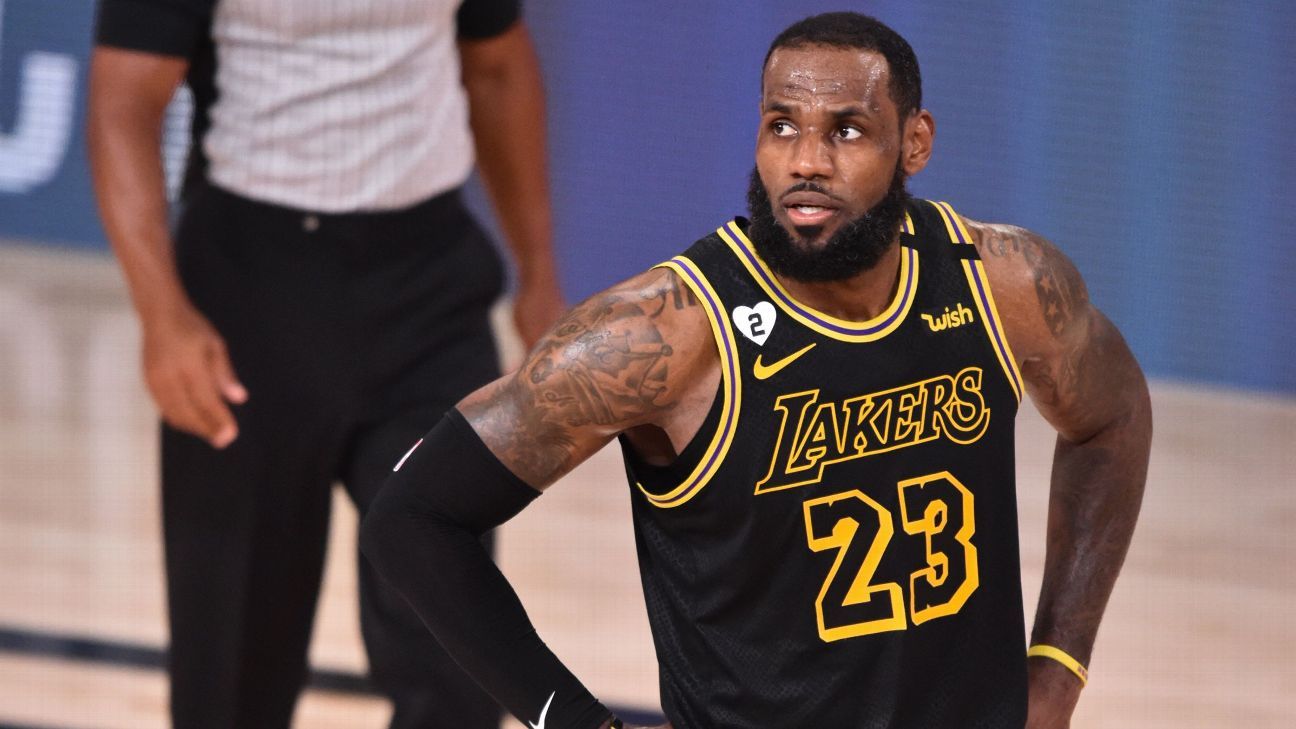 LeBron James and Cleveland Cavaliers are reeling from the death of Ericka Weems, the 37-year-old sister of Cavs' chief scout Brandon Weems.
James took to Twitter on Wednesday to plead for any information regarding the shooting. Weems were discovered Monday afternoon in her home bedroom in James's hometown, Akron, Ohio. She was the victim of a gunshot wound in the head.
Akron police have not announced any arrests or identified any suspects, according to Akron Beacon Journal. A message left by ESPN with the Akron Police Department was not immediately returned.
"My brother's sister was murdered last weekend at her house! My brother's family needs answers for why and by whom,"
; James wrote in part on Twitter. "My city, I need you all to go to work and find out who did this bad, shameful, disgusting thing with such a caring, loving angel!"
Weems, who previously owned a daycare center in Columbus, Ohio, ran a day care service in her residence in West Akron.
Brandon Weems told News 5 ABC Cleveland: "She has a passion and love for children. "She can get the kids to say and do things that even their parents can't do."
James and Brandon Weems grew up a class apart and played teen sports together until high school, where they joined the nationally ranked program at St. John's. Vincent-St. Mary's.
Weems's mother, Brenda Lewis-Weems, is James's godmother. She passed away in 2006 just before James' NBA made his debut. He has dedicated his 32-point performance, 11 rebounds, 11 assists for the girl after the season.
While James went on to become an NBA star, 33-year-old Weems was an all-American at NAIA Walsh University in North Canton, Ohio. After working as a college coach at the University of Kentucky, Drexel University and Oakland University, he was hired by the Cavs as a college scout in 2015. He was promoted to director of scouting in 2017 and remains at reorganized even after James left Cleveland to join the Los Angeles Lakers in 2018.
"The entire Cavaliers organization was deeply saddened to learn about the tragic recent death of its sister Brandon Weems, Ericka," Cavs' general manager, Koby Altman, said in a statement. "Our hearts are heavy and painful at this pointless act. We extend our deepest condolences to Brandon, the entire Weems family, their loved ones and the Akron community. We will be with Brandon during this very difficult time and will give support and resources to help find justice for Ericka. "
ESPN's Eric Woodyard contributed to this report.