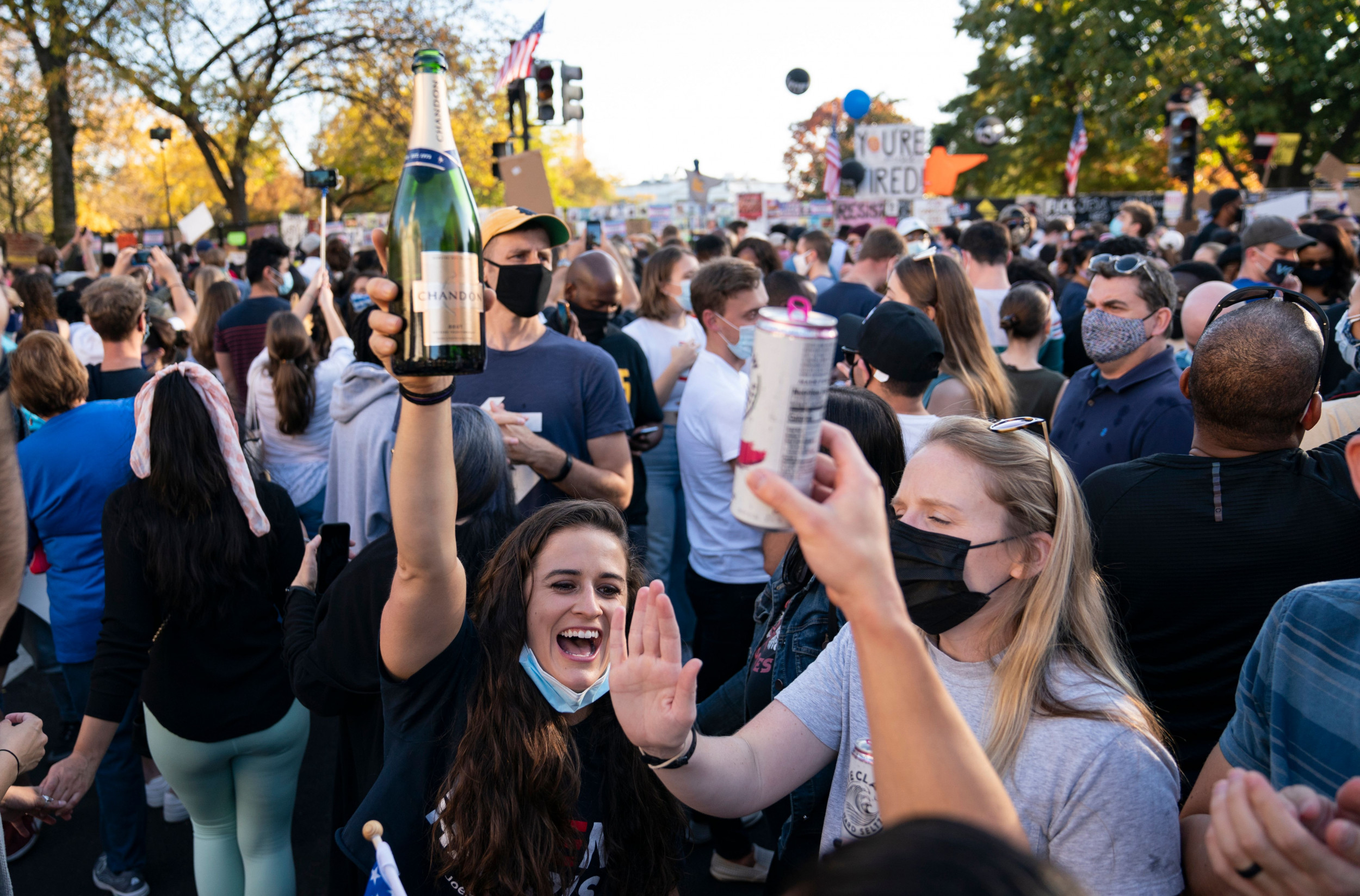 White House Press Secretary Kayleigh McEnany criticized Joe Biden for not calling for an end to the "major Super Spreader events" staged after his expected presidential victory.
"Where is @JoeBiden calling for the great Super Spreader events held on his behalf to end," McEnany wrote in a tweet Saturday featuring video of thousands of Biden supporters gathering in the streets outside the White House.
After the former vice president was declared the expected winner in the 2020 presidential election, between him and President Donald Trump, supporters were seen in New York, Philadelphia, and Washington DC to celebrate.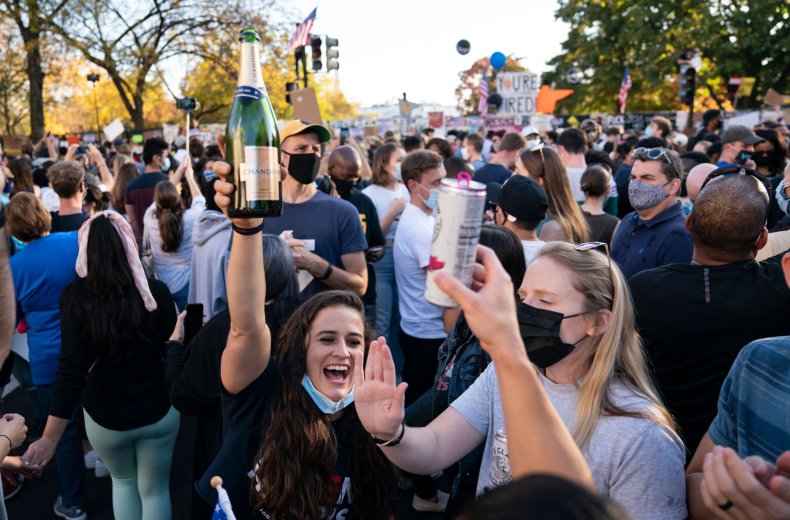 While many Biden supporters were seen wearing masks during their celebrations, many observers on Twitter have criticized the absence in society.
Twitter user Jorge Ventura Media wrote with a video showing supporters outside the White House: "A lot of masks, less distant from society in front of the White House when thousands of Biden supporters start the celebration".
Twitter user Matt Baskin shared a photo of Biden supporters gathering at Copley Square in Boston "following news that the networks call the election."
CNN reporter Shimon Prokupez shared a video of Biden supporters gathering outside the convention center in Philadelphia "singing along to some of Trump's biggest hits being played."
Twitter user Buck Sexton also criticized the lack of social distance to ongoing celebrations and sarcastically wrote: "Trump's protests in the election 'could kill thousands' for lack of socially distant, but the Biden bloc party celebrations across NYC right now are "literally lifesaving" because of science. "
Twitter user Charlie / Char103 responded to a tweet from former Democratic presidential candidate Andrew Yang, talking about supporters gathering in New York City to celebrate.
"Great, we're excited for Biden but is society far apart?" tweet read.
Florida Sen. Marco Rubio, who backed Trump during the 2020 election cycle, also criticized the lack of social alienation.
"And all of a sudden people gathered into a huge crowd and not leaving society no longer seen by the media as irresponsible," wrote Rubio in response to a tweet from NBC Breaking News showing Biden supporters. Celebrating on Black Lives Matter Square across from the White House.
Several Twitter users pointed out how CNN's Jake Tapper discussed social exclusion between celebrations on Saturday.
"on @CNN: @jaketapper scolded Biden supporters for not leaving society," wrote Twitter user Kian.
"Good point from @jaketapper. I share his concerns. Many people [sic] Those who took to the streets to celebrate were wearing masks, but did not keep distance from society. Let's hope all of these celebrations don't turn into bigger events. Don't make Biden's job harder than he did! "Twitter user Joe Moesman writes.
Twitter user Dave Stein wrote, "shouting @jaketapper for still making it clear that people are not out of society, but at least they are wearing masks."
Biden, after several news networks predicting his victory on Saturday, issued a statement: "I am so honored and humbled by the trust the American people have placed in me and the Vice President. President-elect Harris. In the face of unprecedented obstacles, a record number of Americans voted, once again proving that democracy is beating deep in the heart of America. "
Criticism of social imbalances during celebrations comes as the United States continues to see an increase in the spread of the new coronavirus, which causes COVID-19 respiratory disease.
On Friday, the United States recorded a third consecutive day of more than 100,000 cases, while several states saw record increases in one day.
According to a tracking expert from Johns Hopkins University, in the US there are currently more than 9.8 million confirmed cases of the disease, as well as at least 236,642 deaths.
Newsweek has reached out to the White House and Biden's campaign for comments.
Updated November 7, 2020, 4:56 p.m. ET, to include additional tweets expressing criticism towards Biden's supporters for not leaving society at all during their celebrations.