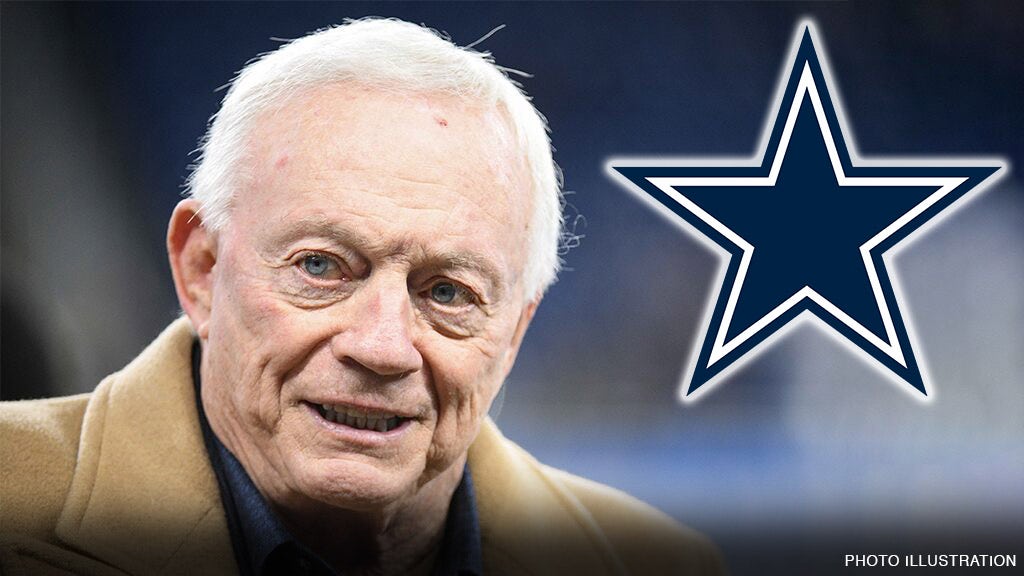 Dallas Cowboys owner Jerry Jones said he hopes the team will welcome fans at home games this fall and state his current stance on the national anthem rallies in the post. First public comment of the 2020 season on Wednesday.
Jones, 77, declined to estimate how many fans would be allowed to directly participate in matches at AT&T Stadium, where the maximum capacity to exceed 100,000 people under normal conditions. However, the longtime owner of Cowboys expressed confidence in the ability to maintain a safe environment for home audiences at the team's state-of-the-art facilities.
"The Dallas Cowboys plan to play football and we plan to play in front of our fans,"
; Jones said in a virtual press conference from the Cowboys training camp. "I think it's important. I think it's important for the individual. I think it's important for the country."
COWBOYS STAR DAK PRESCOTT RATING HOSPITALS
Jones notes that Cowboys will "adhere to all protocols" and "tailor them to suit the uniqueness of our stadium" to host a crowd. Previously, the franchise announced that it would suspend the 2020 season ticket packages and capacity limits at AT&T Stadium to comply with local public health guidelines.
A number of NFL teams, including the New York Jets and the New York Giants, are expected to play without any fans attending this fall. The NFL announced earlier this summer that any fans who are allowed to attend the games will be required to wear a mask.
"We will have our challenges, the people who will be there on their own terms as well as the players who play for the Cowboys are here because they have chosen here," added Jones. "Our fans will be in the stadium because they chose to be there."
NFL LEGEND FAVRE: TRUMP GOLF IS LAUNCHED 'THE LIST OF HONEST'
Jones also mentioned the possibility of protesters singing the national anthem this season in the context of national protests over the death of George Floyd.
Cowboys has a longstanding policy that players must stand singing the national anthem before the game. Jones has not said whether that policy is in effect this season, but he does note that he will work with the players to build up the team's situational approach, in the context of Protests against racism injustice are ongoing.
"I have nothing to prove that I'm standing with the Cowboys flag and position," said Jones. "I have nothing to prove regarding my players and my support of the players. What I want us to express and become part of the word 'grace.' Not only grace in our actions but grace in our understanding of where they come from. "
CLICK HERE FOR MORE NFL COVERAGE ON FOXNEWS.COM
Source link