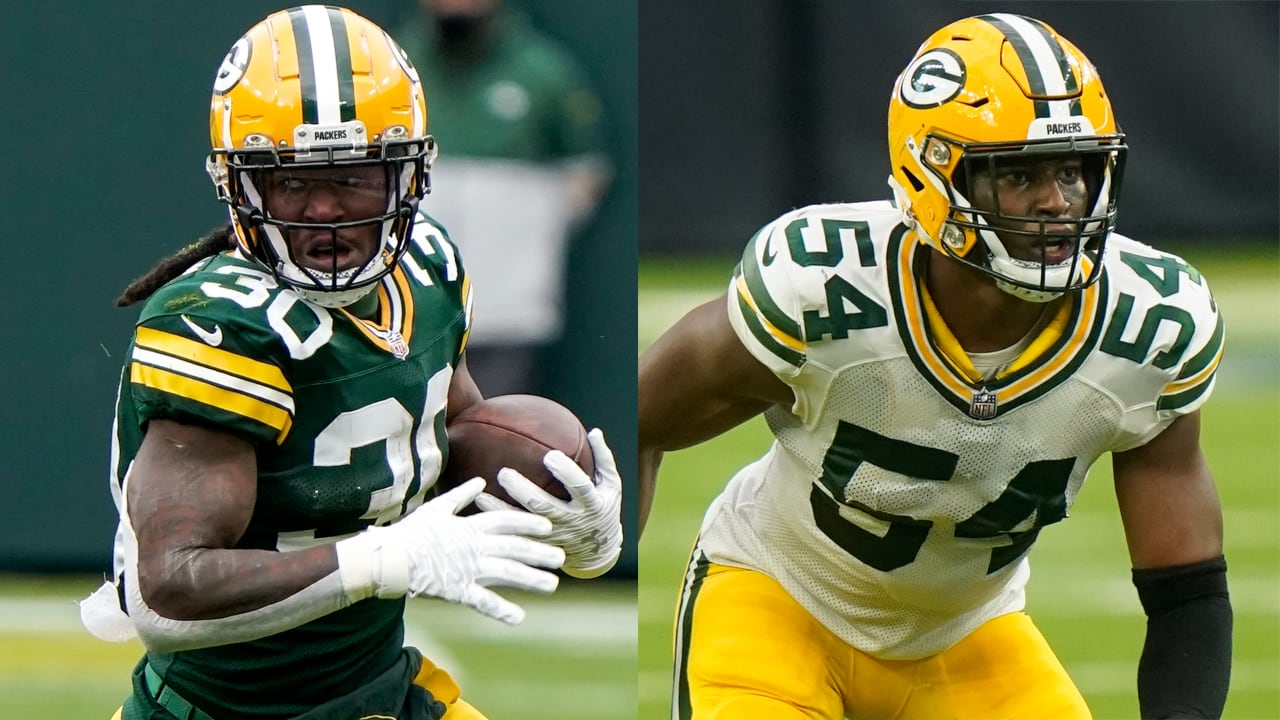 Tracking contact identified two more Green Bay Packers that would not be suitable for Thursday night football.
NFL Network's Tom Pelissero reporting on rerun Jamaal Williams and road liner Kamal Martin identified as high-risk people contacted AJ Dillon, who was found to be COVID-19 positive after results Sunday's tests returned Monday, NFL Network's Tom Pelissero reported. None of the three will be able to play in Green Bay's prime time competition with San Francisco, according to the NFL-NFLPA protocol.
Packers did not receive any new positive tests from the COVID-1
9 test ring on Monday, according to Pelissero.
Dillon's positive COVID-19 test was done during a pregnancy test on Sunday, but Green Bay didn't receive the results until Monday. Dillon played 14 snaps in Packers' defeat to Minnesota Vikings, while Williams played a total of 60 snaps and Martin played 44 snaps.
There is a pessimism that Aaron Jones (calf) will return on Thursday, NFL Network Insider's Ian Rapoport reported, according to a source. The current plan appears to play out with Tyler Ervin and Dexter Williams compared with 49ers, Rapoport added.
According to Pelissero, in news regarding COVID-19, Baltimore Ravens did not have any new positive tests since Monday's screening round. Ravens corner-back Marlon Humphrey tested positive just like Dillon, playing 54 times in Baltimore's defeat to Pittsburgh before learning he was positive for COVID-19 on Monday.
Decisions are still being made with strong ties to Humphrey, who will not play Week 9 against Indianapolis.