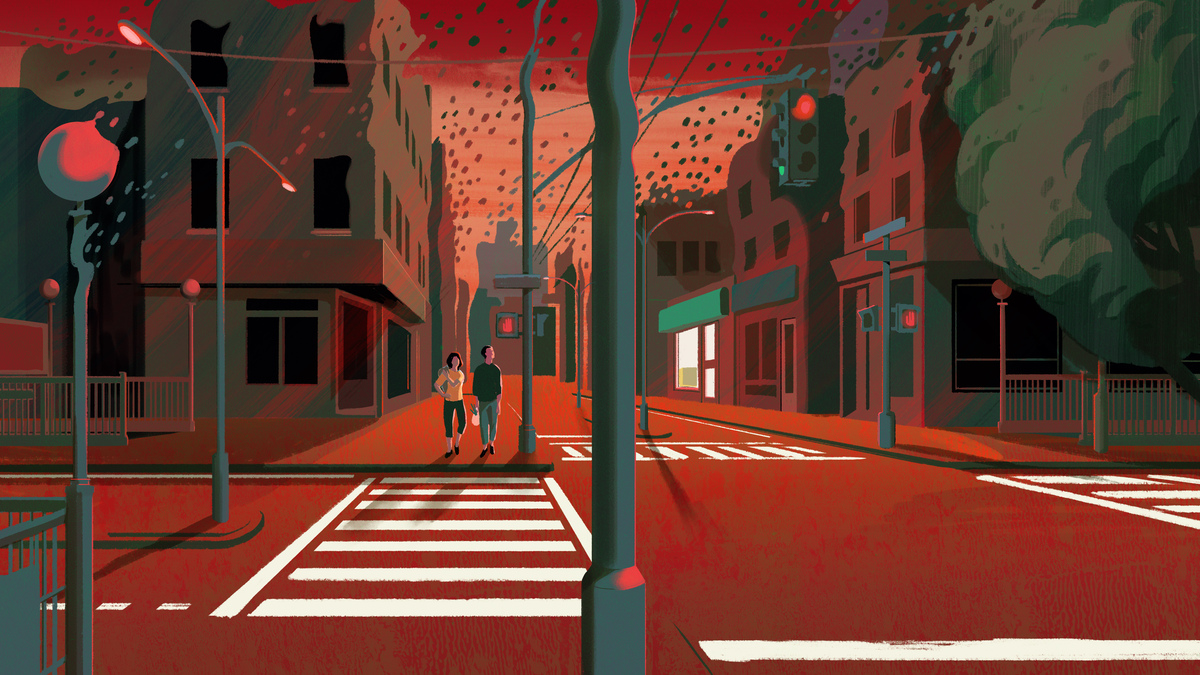 "You won̵
7;t get the year you think you'll be."
That's what a nurse told my couple after my wife was diagnosed with stage 2 breast cancer. News of the cancer came like a shock, it usually happened. There was no warning sign. The tumor is detected on a routine mammogram.
It is difficult to understand what the nurse told us. We have plans, projects and dreams for the coming months. Then suddenly – surgery, chemotherapy, and radiation are the top items of our agenda.
We were crazy. How dare cancer intervene?
I remember our year when the pandemic was announced. Like many people around the world, I think, there is an outbreak in China, but it is not going to happen to us. That's the way I've always thought about cancer.
We are here now, months into a global pandemic that almost no one who survived (except the 1918 flu survivors) experienced.
In America, where I live, people feel tired of confinement and restrictions. They want to go out and reclaim their lives. They want to eat, attend a football match, hang out with friends.
I understood all of those instincts, but I was guided by the advice of a nurse.
Because of the pandemic, we won't have the year we think we're going to have. We cannot do all the things we want to do until the pandemic is under control – just like my wife and I hope that surgery, chemotherapy and radiation will leave her "without proof of disease "as they say in the cancer world.
I once interviewed surgeon Sherwin Nuland, the author of How we die: Meditating on the Last Chapter of Life, and ask him about the stresses and uncertainties he had during the year of treatment. His response: "I always consider that year a sacrifice you make for the rest of your life." Because those are some of the tough treatments. But hopefully the harshness of treatment won't be in vain, that the physical loss – not to mention the personal strength you must summon to cope – will be for a greater good.
For some cancer patients, it is not a year, but a lifetime. When cancer has spread – spreading to other parts of the body – the fight to stop it may never be over. And it takes great courage and strength.
After that, it is impossible to predict disease to deal with – whether cancer or the new coronavirus. That's what Elissa Bantug reminded me of. "The challenge with breast cancer – and with the virus – is the finish line," said Bantug, who was diagnosed with breast cancer at the age of 23 and had a relapse two years later.
Now 38 years old, she advises breast cancer survivors at the Johns Hopkins Sidney Kimmel Comprehensive Cancer Center. "Type A people who need everything on schedule are the ones who struggle the most," she said. What she learned from her experience: "Be flexible."
As the saying goes, it's easier said than done. There was a time when my wife and / or I lost it, when tears were streaming down, when I was angry at how unfair the cancer was.
There is no easy solution. We found it helpful to cry – releasing all those pent-up emotions was a relief. And sometimes my wife comforts me when I'm down. And I hope I can do the same for her – maybe with a back rub, maybe with kind words.
Finding moments of fun and relaxation can also help. They don't need to be big deals. It's like you're looking back to a little old normal fun and for a while, not thinking about cancer (or pandemic). During my wife's one year of treatment, we went for a long hike when we could. We went to the movies once or twice. We even went to the spa overnight. That's my wife's idea as a birthday getaway for me. I thought it was an absurd plan. What if she feels too nauseous from chemotherapy? What if it was too risky because she was more susceptible to infections from chemotherapy?
My wife was right to insist. Our overnight getaway is a great getaway from cancer reminders all over the house, from appointment notifications to doctor's bills.
So in 2020, just like we did during the year of cancer, we find ways to get rid of pandemic anxiety. I play the piano more than I have in my years. My wife is coloring in water. We covered our faces and walked past our neighborhood. We passionately participate in television programs, with one particular weakness being sitcoms. Mary Tyler Moore, you can really brighten the world with your smile!
We are especially grateful for all the technological advances that have helped us cope. Virtual chats with family and friends are a good thing. The power we gain from human connection in 2020 reminds us how much support we love has helped us overcome cancer. There was a time when all we wanted to do was say "cancer is bad" – and get a reply, "Absolutely."
I don't have to tell you that a pandemic is bad.
Maybe when we reach the other shore, we will learn lessons about patience, humility and compassion. Then again we are just human. "I used to say, 'learn not to sweat the little things,'" says Bantug with a laugh. "But I'm still bothered by cars."
I can't wait for traffic to come back so it might annoy me too.
Marc Silver is the editor of the blog NPR "s Goats & Soda.
Source link