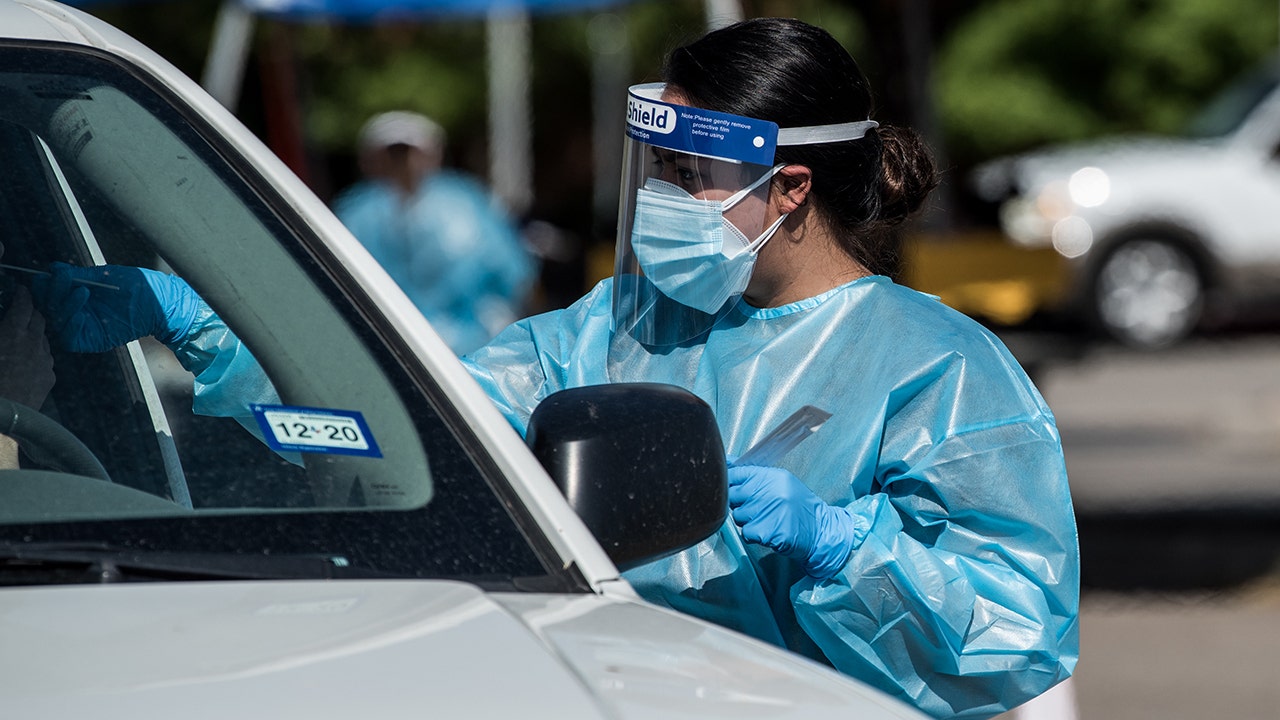 El Paso County Judge Ricardo Samaniego said on Thursday he would order the closure of all unnecessary services for two weeks for two weeks to limit the spread of COVID-19.
"Our hospitals are operating at full capacity. Our medical specialists were overwhelmed. If we don't react, we will see unprecedented mortality, "Samaniego said at a press conference.
Essential businesses, including grocery stores, schools, childcare centers, pharmacies and health care facilities, will remain open, he said. He said the order took effect at midnight.
Voting will also be seen as an essential activity, he said.
TEXAS COUNTRIES DISCLAIMED BY DECLARATION IN CASE NOT INCLUDED TO HOSPITALS, ICUS AT 100% POWER
"I urge every El Pasoan to stay home unless you are doing essential work or accessing essential services, including exercising your voting rights," Samaniego said.
The number of COVID-19 cases and hospital admissions are steadily increasing in El Paso County. Samaniego said there are currently 14,359 active viral infections in the county.
Earlier, the judge ordered a 10pm curfew on people in an attempt to slow the spread of the virus. Earlier this week, local hospitals announced that they plan to transport some of the COVID-free patients to hospitals in other cities for seats.
CLICK HERE TO COMPLETE CORONAVIRUS INSURANCE
However, the new home stay order marks one of the county's most aggressive actions so far to deal with the virus, admits Samaniego.
The announcement comes about three weeks after Gov. Greg Abbott issued an executive order that would allow bars in some counties to reopen at 50% capacity.
"I am also very conscious and respectful of the governor's orders. The hard truth is that the dying ones are El Pasoans. They are not in Austin and I have a responsibility to do everything I can to protect El Pasoans, "said Samaniego.
CORONAVIRUS IN THE US: THE STATE OF THE GOVERNMENT
The chief executive of the University Medical Center in El Paso City, Jacob Cintron, said his hospital currently cares for 937 COVID-19 patients, "the highest level we've ever achieved."
The hospital currently has 236 special care beds exclusively for COVID-19 patients, he said, compared with just 35 in April.
Staff set up tents outside the hospital to expand capacity, he added, adding that the hospital bought some tents while others were allocated by the federal Department of Health and Human Services.
CLICK HERE TO GET FOX NEWS APP
Texas Emergency Management is currently setting up a field hospital at the El Paso Convention and Performing Center, which will increase capacity to 100 beds. The Governor has also asked the federal government to allow military hospital use for patients without COVID in El Paso.
"Our challenge is, as the number of individuals hospitalized increases, logically we will run out of capacity," he said. "What really needs change is behavior."
Cintron says that when hospitals fill up, it affects their ability to not only care for COVID-19 patients, but also standard patients who continue to need medical care.
"More and more of our beds are being allocated to cover people infected with COVID."
Cintron and Samaniego both urge people to follow public health guidelines by practicing social distance, wearing masks, avoiding crowds and frequent hand washing.
Source link