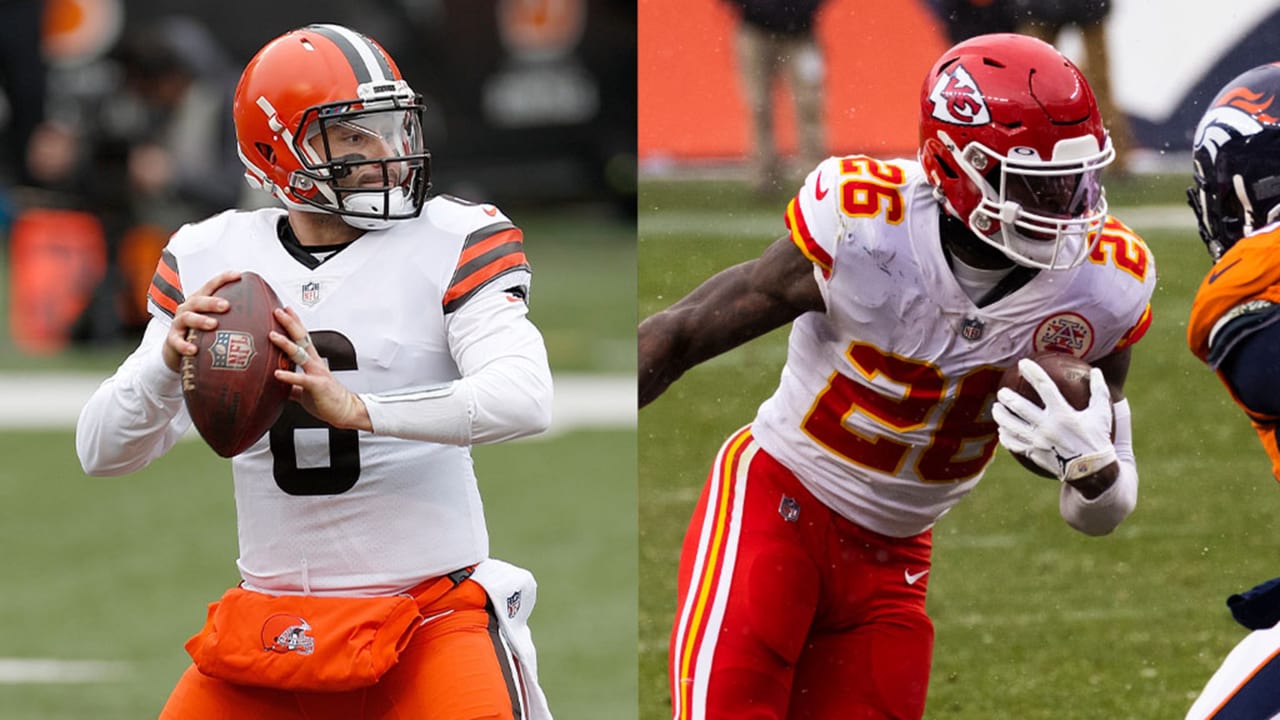 Le'Veon Bell, RB, Head of Kansas City
Who doesn't like a game of revenge? But better yet, who doesn't love a game of revenge "you slashed me two weeks ago"? This will be an interesting match! And before anyone panicked, I still think this is Clyde Edwards-Helaire's backyard, as Le'Veon Bell played 33% of the shots and didn't run a single line in Week 7. But it was the first game. in the snow and a hit, so do as you please. But this is a positive one as the Jets have allowed a fictional Saturday PPG to RB this season (27.63). This could turn into a match where the Captains are leading by many points and possibly dribbling a lot in the second half. I hope Bell will see a great deal of that. I wouldn̵
7;t be surprised if the captains allowed at least one touch of the goal to go his way this week.
La'Mical Perine, RB, New York Jets
La'Mical Perine led the Jets backyard playing 67% of shots last week against Bills. He parted ways with Frank Gore, every 11 attempts to leap up, but Perine was used in a passing game, saw all three Jets RB goals and looked at the single goal line, figuring out the zone end. He's finished with almost 14 fantasy points and his arrow is pointing up. This week, the Jets face off against the Chiefs, who have very strong rankings. I hope the Jets will try to establish a stance early in this match. And if the Chiefs' attack does what it does and the Jets are chasing points, then Perine, not Gore, will achieve those goals. He's a backward flexible option this week.
Rashard Higgins, WR, Cleveland Browns
Odell Beckham sadly tore the ACL net in Week 7 and will be sidelined for the rest of the season. In his absence last week, Rashard Higgins led the Browns with six catches and 110 yards. He also tied up Jarvis Landry to lead the team with six goals. Volume can once again lead to a lot of yards this week, as the Raiders are giving up almost 180 yards per game for WRs this season, the eighth most in the NFL. Donovan Pe People-Jones is a stretcher on the booming playing field, a bummer in the tournament in his own right.
Nelson Agholor, WR, Los Vegas Raiders
Nelson Agholor looked like a deep pass specialist in Week 4-5, but that changed last week. Agholor, or "Swagholor" as the great kids called him, have seen nine goals, forcing Darren Waller to take the lead in the team. He caught 5 of them at a team-mate of 107 yards and one touch of the ball. He finished the season with 21.7 imaginary points, the third consecutive match with more than 14 imaginary points. This week, he faces a Browns defense that has given up an imaginary 48.71 PPG for WRs this season, second most in the league. That includes 210 yards of taking per match for place, the third most in the NFL. The increase in volume combined with the favorable combination made Agholor the WR3 frontier this week.
Richard Rodgers, TE, Green Bay Packers
Carson Wentz are averaging more than 11 passes per game to close close, the most in the NFL this season. That's to be expected as he has Zach Ertz and Dallas Goedert, but it even continues with the duo sidelined. Last week, Richard Rodgers took and saw eight goals, finished with six tackles and got his teammate's top 85 yards. This week, he faces off against a Cowboy defense that allows everyone to score more points. During the season, they let the virtual 14.8 PPG close tightly, the 10th most in the tournament. With the Eagles still really booming and the Cowboys as a good match, Rodgers was a sneaky TE1 this week.
Rams DEF
Rams' defense is the team's strong point this season. They have only allowed 17.7 PPG this season, second least in the NFL. They have picked 24 bags this season, helping them secure third place in the NFL. This defense will definitely be against Tua Tagovailoa, who will play first. The future looks bright in Miami, but QB's first match against Aaron Donald, Jalen Ramsey and this defense? It was a terrifying first match! Rams' defense is in a key position to deliver on some imaginary points this week.
Be sure to follow Michael F. Florio on Twitter and Instagram.