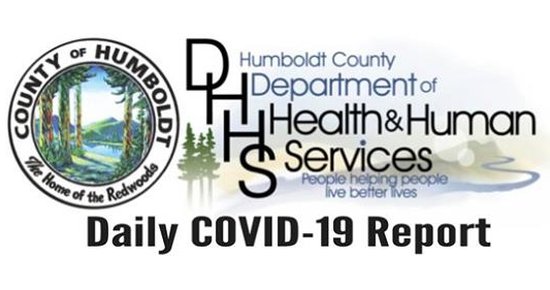 Press release from Humboldt County General Information Center:
Seven new cases of COVID-19 have been recorded since Friday. Three reported cases previously examined in an external laboratory were identified as false positives and were excluded from the total number of cases. This means that the total number of Humboldt County residents confirmed to have been infected with the virus has grown to four and is now 286.

Humboldt County Health Officer, Dr. Teresa Frankovich said that the outside lab detected a problem with the entire sample run and ran repeated tests on samples that were reported positive. This repeated test has yielded negative results. Two out of three individuals requested an additional round of testing at our local Public Health Laboratory, which again confirmed a negative result.

"We are committed to reporting data accurately and want our community to believe that the number of cases is correct and that if an error occurs anywhere in the process, it will be corrected."

; Dr. Frankovich said.

Today's warning levels are three or orange levels. Visit humboldtgov.org/dashboard to view the county Alert Level Assessment tool.

For the most recent COVID-19 information, visit cdc.gov or cdph.ca.gov. Local information is available at humboldtgov.org or during business hours by contacting covidinfo@co.humboldt.ca.us or by calling 707-441-5000.

Humboldt County COVID-19 Data Dashboard: humboldtgov.org/dashboard,
Follow us on Facebook: @ HumCoCOVID19,
Instagram: @ HumCoCOVID19,
Twitter: @ HumCoCOVID19 and
Humboldt Health Warning: humboldtgov.org/HumboldtHealthAlert

###
= historical data. All data are from the Humboldt County General Information Center.