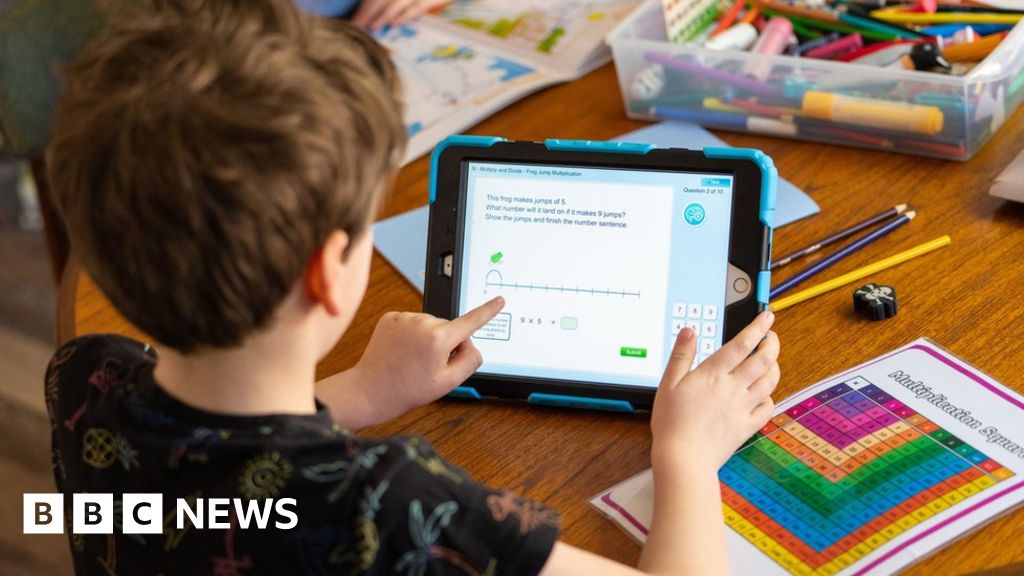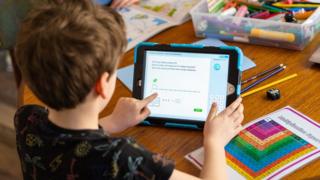 Prime Minister Boris Johnson said there is a "moral obligation" to bring all children back to school in the UK next month.
Writing in the Mail on Sunday, he said it was "a national priority"
; after months without direct education during the coronavirus pandemic.
Government advisers have warned of the dangers of social openness schemes.
The prime minister is understood to have made it clear that schools should be the last area to close in any future local closures.
A Downing Street source said Mr. Johnson believes the harm to out-of-school children's mental health and education prospects is far more damaging than the risk posed by the virus to them.
Schools across the UK have been closed for all children, except for vulnerable children and critical workers since March, and the plan is now to be most children nationwide. will be back in class next month.
Instructions for reopening have been published for the UK. There are also separate plans for Wales, Northern Ireland and Scotland where the schools are expected to return on Tuesday.
In his article, Mr. Johnson said: "This pandemic is not over yet, and the last thing any of us can do is become complacent.
"But now that we know enough to safely reopen schools to all students, we have a moral obligation to do so."
The prime minister also warned of "rising economic costs" that prevent parents and caregivers from working.
"Keeping our schools closed a little longer than necessary is socially unacceptable, economically and morally unsustainable," he added.
Johnson's comments came after Britain's children's commissioner, Anne Longfield, said reopening schools "should be a priority", and criticized ministers for treating children " like a belated thought in the crisis.
Schools minister Nick Gibb said this week that the government cannot "decree" that classroom education will take precedence, as decisions will be made by local health directors.
He told the BBC that all children in the UK will return to school next month, including areas currently affected by local shutdowns, amid a spike in case numbers. These include Preston, Greater Manchester, Leicester and some areas east of Lancashire and West Yorkshire, where measures focused on limiting social interaction between households have been introduced.
However, a source No. 10 said in the event of a more stringent local shutdown in the future, Mr. Johnson's expectation is that school will be the last area to close, behind businesses such as stores and bar.
Rising incidents in several regions across the UK prompted the prime minister to pause last month's easing of a nationwide embargo.
Speaking at the time, Professor Chris Whitty, Britain's chief medical officer, warned the country "may have reached near the limit or the limit" of what it can do to reopen society one by one. safe way.
"That means, if we want to do more things in the future, we might have to do less than some other thing," he said.
Professor Neil Ferguson, a former member of the government's scientific advisory group, Sage, who came up with the model that led to the decision to impose an embargo, also suggested ministers need to "undo easing. Restrictions "to allow full-time return to school and virus control.
While. The mayor of Greater Manchester, Andy Burnham, said the government needs to improve check and track systems or consider closing pubs before schools reopen.
He told BBC Radio 5 Live's Stephen Nolan: "If we see cases going up again, then yes, absolutely, the pub will be the first thing I think will have to close … I think There is growing evidence. that pubs are one of the main places where this virus is spread. "
In another development, Labor has urged the government to stop "burning jobs" by providing targeted support to industries and businesses still shut down by the pandemic.
Bowling alleys, casinos and beauty salons are among those that were prevented from reopening late last month, for at least two weeks.
Shadow Business Secretary Lucy Powell said it was "illogical and unfair" to prevent some companies from reopening while planning job retention.
On Saturday, the UK reported 55 more people died after testing positive for coronavirus, bringing the total to 46,566. More than 758 people tested positive for Covid-19.
CARE HOMES: A forgotten frontline?
FORT SALEM: Do you like some escapism? Binge-watching new series
Source link