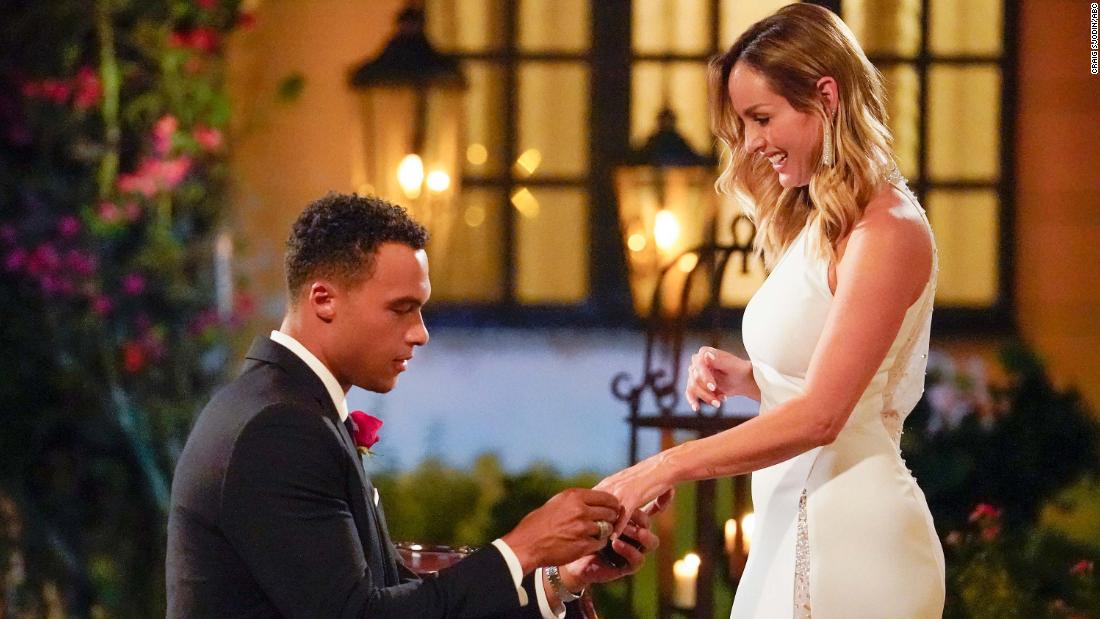 She became the first Bachelorette to find love so quickly that she hadn't even finished the show's season yet, and now she and contestant Dale Moss are engaged.
The network launched a peek last week in which host Chris Harrison told a tearful Crawley she had just 'blown up' The Bachelorette. "
"We have never tackled anything like this in our show history," could be seen Harrison telling some of the men scrambling for Crawley's heart.
We now know it was because she quit to pursue a relationship with Moss, a former professional soccer player who captured her heart in the first place.
The couple can not seem to be apart, even stumbling to be together in a group date.
On Thursday night, she revealed that she was in love with Moss, even though the couple had only known each other briefly.
"He met me at the emotional level of what I was looking for," she said. "Everything I want from a relationship, everything I want in life."
Obviously, when you know, you know.
Suffice it to say that 16 other men are competing for an unhappy rose.
But that didn't stop Moss from proposing to Crawley, telling her he knew the moment he met her that "this is special."
"The best has yet to come," Moss told her as he suggested. "I'm not going anywhere and I want to make you happy every day."
Where do all these things leave Bachelor Nation?
Now they can root for "The Bachelor" contestant and "Bachelor in Paradise" participant Tayshia Adams, the new one is "Bachelorette."
A finalist in Colton Underwood's The Bachelor season last year, Adams became the second African-American woman to ever star on the show, following attorney Rachel Lindsay in season 13.
Source link