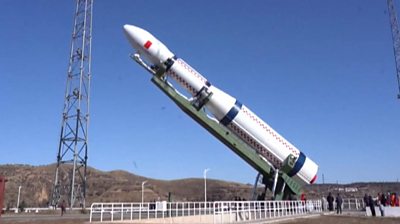 China has successfully launched what is described as the "world's first 6G satellite" into space to test the technology.
It has entered orbit with 12 other satellites from the Thai Nguyen Satellite Launch Center in Son Tay province.
The telecom industry is still a few years away from agreeing on the 6G specifications, so it is not yet certain that the technology being tested will make it the final standard.
It involves using high-frequency terahertz waves to achieve data transfer speeds many times faster than 5G is capable of.
The satellite also carries technology that will be used for crop disaster monitoring and forest fire prevention.
Source link