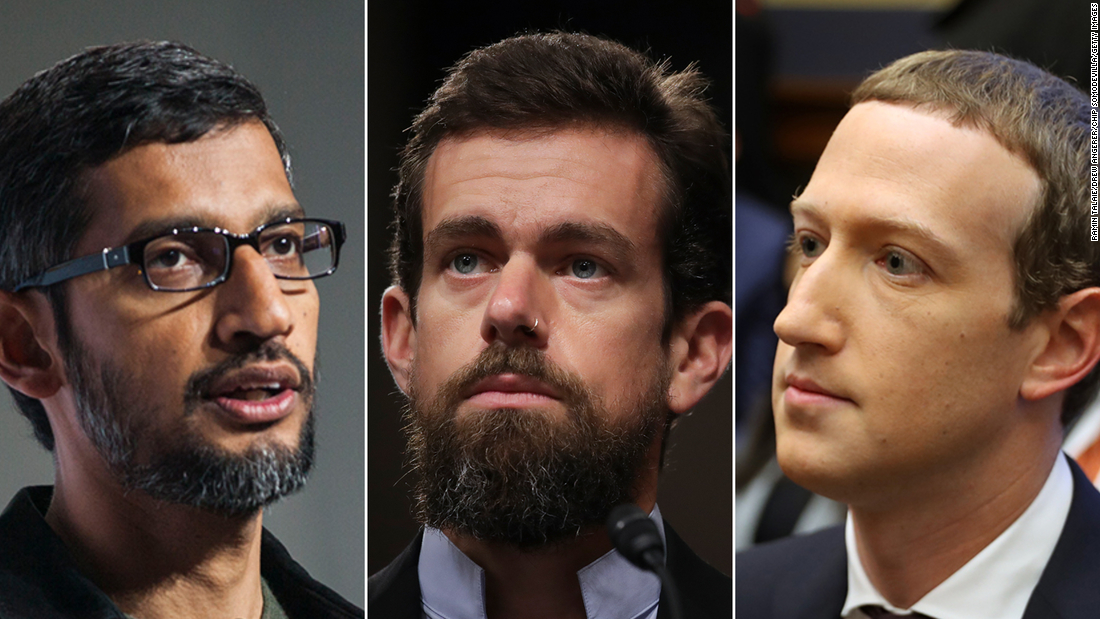 The days – and possibly weeks – after Election Day will be a big test for platforms like Google's Facebook, Twitter and YouTube. Sanctioned videos can be spread by anyone; Fake accounts can appear anywhere; and tweets from President Trump himself can contribute to undermining the outcome of the election and may even cause violence offline.
CNN Business spoke to more than a dozen people who are employees at major social media platforms working in groups against misinformation and extremism or who work directly with those groups at companies.
CNN Business has given them the right to anonymity so they can talk freely about their work.
"My biggest fear at the moment is that something completely unexpected happened that no one expected,"
; said a Big Tech employee. "This year, we all have prepared and worked through scripts for every possibility we can think of, but this year taught me not everything is predictable."
Such a surprise happened just weeks ago when, according to US authorities, Iranian hackers posing as the Proud Boys – a hostile group that President Trump asked to "stand and stand with" – and send threatening emails to thousands of Americans. voters.
The hype of the "other side" threat is something Big Tech employees have been looking forward to on Election Day.
In June, Twitter revealed that an account, run by the leftist group Antifa, and Trump supporters, including Donald Trump Jr., had taken as an example of Antifa's danger level. is actually created and run by a group of known white supremacy.
In 2016, Russia used fake social networking sites to organize real protest events in the United States. In one case, even two opposing events were held at the same venue. According to US intelligence agencies, the goal of such activity is to aggravate divisions and strain in America.
Many people working for tech platforms say they see the potential for domestic groups to cause tension and violence in the field and then foreign groups can exploit that and ignite the flare. .
But the top concern for the two Big Tech employees who spoke to CNN Business were neither foreign actors, nor some anonymous anonymous accounts. That's Trump. One said, "the greatest threat to [the] the democratic process – and for social stability in general – is the President and his party. "
That employee pointed to the President praising his supporters for circling a Biden bus on interstate in Texas over the weekend.
Another employee said if Trump decided on election night or in the following days to declare victory early and some Fox News staff supported him (even if the Fox decision desk has not yet reached out to those claims can go viral on social media.
Facebook and Twitter have pledged to label a warning on such too early posts from candidates – but the employee says that if a request is popularized and picked up by sites like Fox, social media labels. Assembly will not "succeed".
"I'm not trying to downplay our role at all," they said, "but sometimes I feel like I'm in the wind."
Employees who have said Trump is the biggest threat to the democracy process admits that the company they work for plays an extremely important role in political dialogue, for better or for worse. But all the focus shouldn't be on Big Tech, they believe. "What worries me the most is that it will just lie under our feet, not at the feet of the giant engine that created and activated Trump," the employee said.
Another employee emphasized the responsibility of the news agencies to not engage in speculations that could intensify conspiracy theories.
"There might be a lull in what to report after the first wave of results – and filling that with worry about trivial things, I would think," they warn. food for the conspiracy ".
Source link