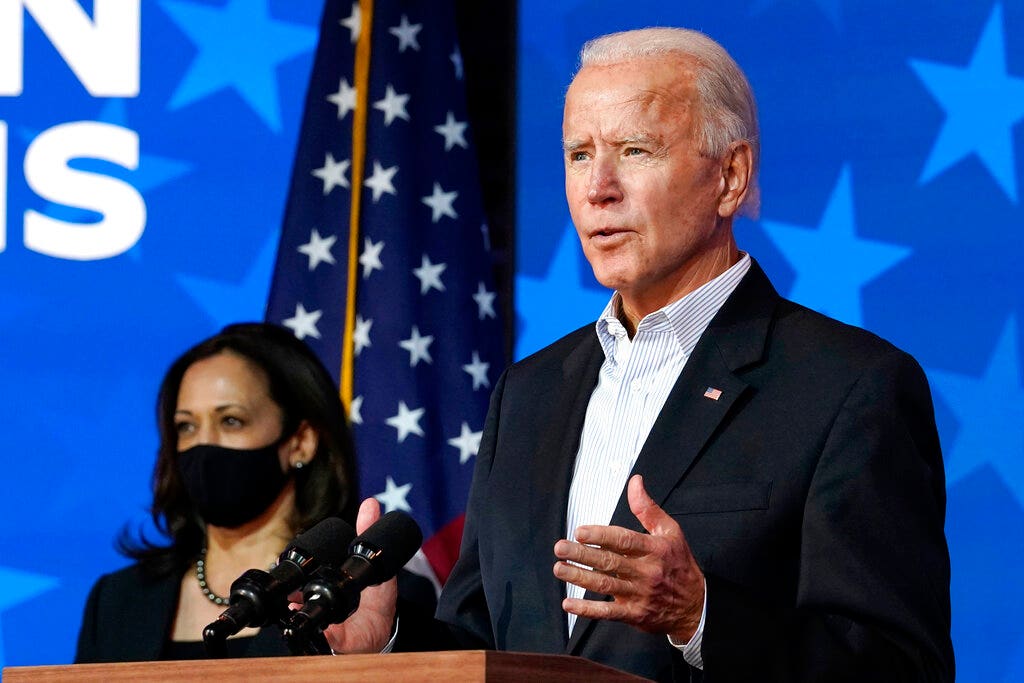 Joe Biden said that he "has no doubts" that once the counting is complete, he will beat President Trump to win the White House.
Speaking to reporters on Thursday with his running counterpart Sen. Kamala Harris, the Democratic presidential candidate told reporters "we continue to feel very good about the position. of everything. And we have no doubt that when the tally ends, Senator Harris and I will be the winners. "
TRUMP VICTORY CAMPAIGN PROJECT AS SIX
BIden also emphasized that "every vote has to be counted and that is what is happening now. And that's how it should be. Democracy is sometimes messy, so sometimes it takes a little patience. "
And he asks "everyone to calm down. Active process. The count is being completed. And we will know soon ".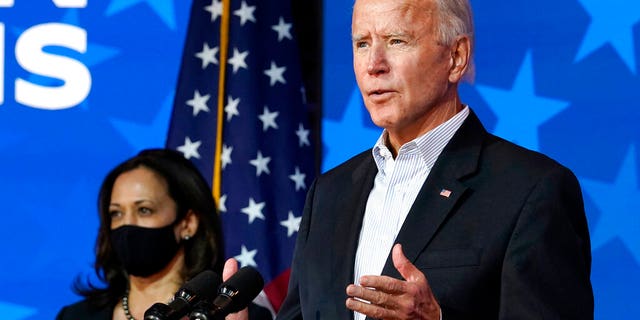 Biden said a few hours before the president – in the White House conference room – announced that "if you count the legal votes, I easily win".
Trump accused Democrats of trying to "steal the election from us" and vowed "lots of lawsuits".
The Biden lobby told Fox News that the president's comments were "desperate, unfounded and a sure sign that he is losing."
According to Fox News predictions, the former vice president won 264 electoral votes – 6 electoral votes out of the 270 needed to win the White House – with Trump at 214 electoral votes.
Voting continues in five key battlefield states that will determine the election: Pennsylvania, Georgia, Arizona, Nevada and North Carolina.
The former vice president's comments come hours after his campaign stated, "Our data shows that Joe Biden will be the next president of the United States."
Biden's campaign director, Jen O'Malley Dillon, told reporters, stressing that "counting will continue to show our path to victory."
CLICK HERE TO GET THE LATEST VOTE RESULTS FROM FOX NEWS
And she describes lawsuits brought about by the president's re-election campaign since Tuesday's election in a handful of key battlefields as "futile and nothing more than an attempt to distract. What direction and delay is now inevitable. "
Trump's campaign manager Bill Stepien told reporters on Thursday that the president "is still alive and well."
Stepien declared once again that the president "would win over Pennsylvania." He added that "the race in Arizona is getting closer" and stressed that Trump still has a lead in Georgia and North Carolina.
Fox News's Madeleine Rivera contributed to this report
Source link