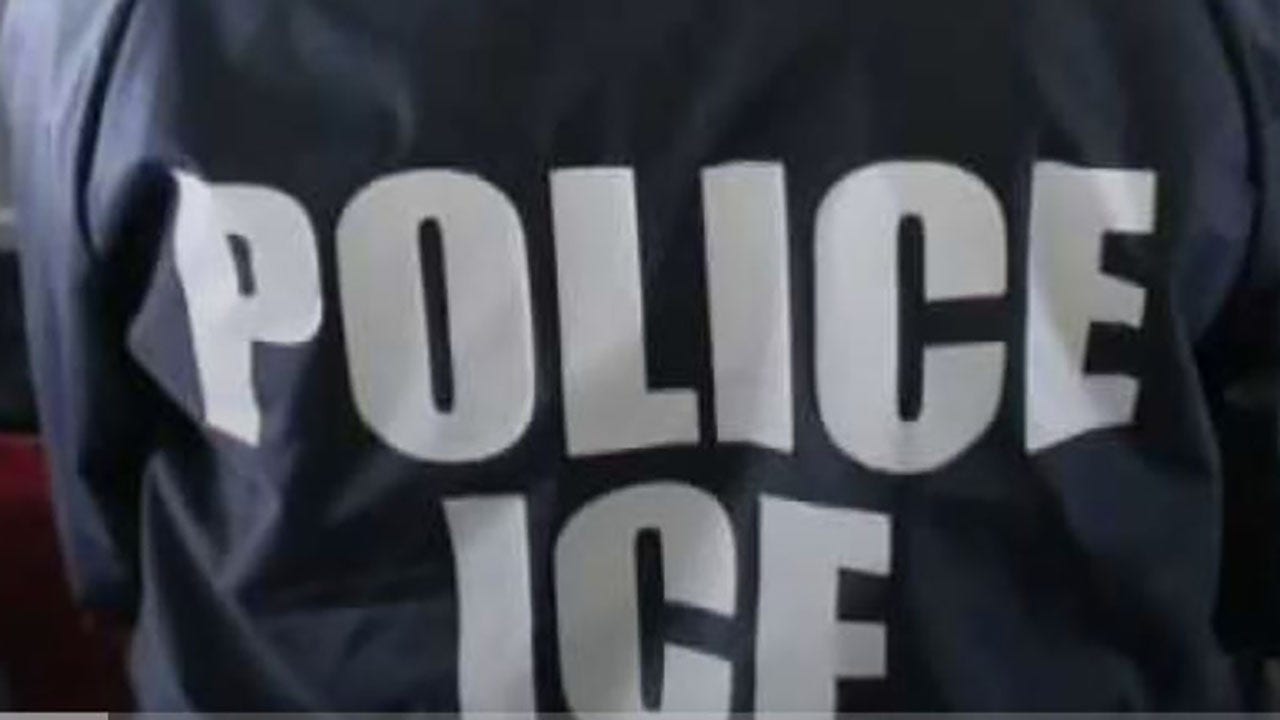 Federal agents in Bend, Ore., Clashed with hundreds of demonstrators late Wednesday after an hour-long stagnation began after Immigration Enforcement and Enforcement agents and Customs detained at least two men the agency deems "a threat to the public".
Bend, about three hours' drive from Portland, is the latest episode of tensions between protesters, local police and federal agents.
"I have never seen disgust to my government and am very proud of my community," Deschutes County Attorney John Hummel, who participated in the protest, wrote on Twitter.
The protest lasted for hours after two unmarked ICE buses were intercepted by protesters who appeared to have witnessed the arrests.
Just before midnight, federal agents took the two men detained from the bus and left the scene. The protesters also disbanded, according to an Oregon Public Broadcasting reporter.
"It looks like Federal Agents have left the area,"
; police said on Twitter. "The first modification event attendees seem to have [dispersed] peaceful. "
Bend police said they knew ICE agents were in the city to conduct an investigation but had not been given details, the ministry said in a statement.
"Bend police are not involved in ICE activities," the statement said. "We are not using funds or personnel or equipment to enforce federal immigration law or to detain people based on immigration status… We are working to allow freedom of speech and a district Peace area gathers and provides life-safe support. "
Demonstration organizers asked the participants not to vandalize the bus, according to Cureton. After one person wrote on the bus, another cleaned it. One speaker also asked protesters to "kneel" when federal agents arrived instead of leaving.
A reporter at the scene said federal agents had used pepper spray at least once. There were no reports of violence.
"Law enforcement operations in Bend, Oregon are part of the US Immigration and Customs Enforcement's mission to arrest aliens who commit crimes endangering public safety and bring them to life. out, "a statement from DHS Deputy Minister Ken Cucinelli posted on Twitter. The two arrested individuals each had a history of violent crime. "
"While ICE respects the right of people to voice their opinions peacefully, that does not include illegally interfering with their federal law enforcement mandate," it said. "ICE will take all necessary measures to ensure the safety of officers and detainees, and will forcefully prosecute anyone who harms them."
ICE, DOJ ANNOUNCEMENT OF 2019 POULTRY PLANTS PERFORMANCE INDICATOR MISSISSIPPI IMMIGRATION RAID
Mayor Bend Sally Russell wrote on Twitter that she had been informed that both men in detention had an arrest warrant and that it was not a "raid on undocumented immigrants".
She added that she is not supportive of ICE. "I am very concerned about everyone in our community, and especially our Latinx community," wrote Rusell. "ICE is a Federal agency and to our dismay we have no power over our country's Executive Branch."
Sheriff Mike Krantz was recently sworn in at a previous press conference that the local police were there just to protect protesters and not to support ICE. The police stepped back when federal agents arrived.
"We want to make sure community members present are safe," the ministry said in a statement Wednesday night, recommending that federal agents are heading to the area to disperse the crowd. "Please move to the sidewalk, or leave this area."
Oregon Central Peacekeeping Force President Luke Richter told the KTVZ earlier that they would stay there until they saw the arrest warrant.
"If they're going to take people from a dignified city, they need the proper documentation about it," he said. "We have not seen any arrest warrant against them."
According to KTVZ-TV, those who knew the detainees said the men had lived there for many years.
CLICK HERE TO GET THE FOX NEWS APP
The protest movement to abolish ICE recently surfaced with anti-police protests. Rep. Alexandria Ocasio-Cortez, DN.Y., who advocates the removal of the management company, wrote in a tweet late last month, "Deregulating ICE is not a radical thing, it is one thing humanitarian."