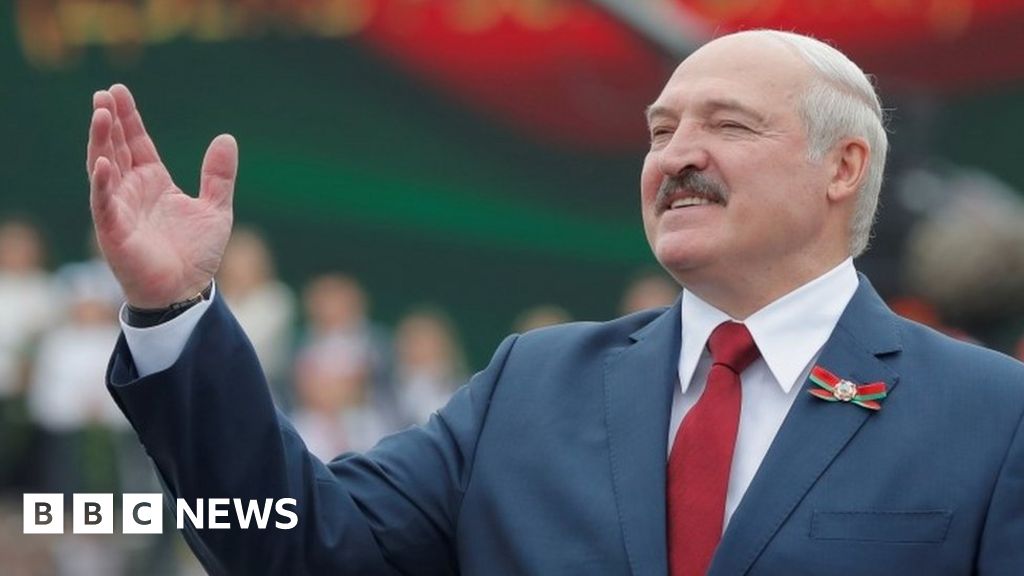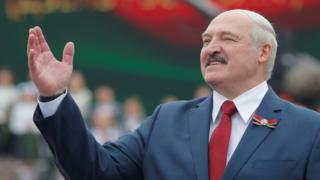 Belarus's President Alexander Lukashenko is looking for a sixth term in office in an election in which he is expected to win but this may well be his toughest challenge.
He had won the previous elections ruthlessly but the ballots were condemned by election observers.
This time, though, he has a standout opponent of a 37-year-old man running for her jailed husband.
Belarus has also seen massive and consecutive opposition protests with Russia.
President Lukashenko, 65, and sometimes considered Europe's last dictator, was first elected in 1994.
In the final vote in 2015, he was declared the winner with 83.5% of the vote. There were no serious challengers and election observers reported problems in ballot counting and tabulation.
So will this vote be different?
Sure is not. President Lukashenko is expected by many to be re-elected. But the vote is being watched closely as there are growing signs of disappointment about his leadership abilities.
The campaign saw the rise of opposition candidate Svetlana Tikhanovskaya, a former teacher who became a mom at home until it became a political focus.
Her husband was arrested and blocked from registering to vote so she took his place.
"People are waking up, regaining their self-esteem," she told AFP in a recent interview. But she also said she expected the election to be rigged.
President Lukashenko considered Tikhanovskaya a "poor girl", manipulated by foreign "puppet masters".
Tens of thousands defied an escalating crackdown on the opposition last month to attend a rally in the capital Minsk last month, the largest in a decade.
Human rights activists say hundreds of protests have been held since May.
On the eve of the vote, her team Tikhanovskaya said her campaign manager was arrested and will not be released until Monday.
Is anyone else running?
There are three other candidates:
Anna Kanopatskaya, a former congressman who won a rare seat for the opposition in the 2016 parliamentary elections
Sergei Cherechen, leader of the Social Democratic Party
Andrei Dmitriyev, co-chair of the Tell the Truth movement, a campaign group has been swept by the authorities
Two key opposition figures have been banned from running for office and put efforts into Tikhanovskaya's campaign.
Noisy challenge in looming elections
By Abdujalil Abdurasulov, BBC News, Minsk
The quiet streets of Minsk suddenly burst with the noise of drivers honking their horns. Some tossed flags with red stripes on a white background – the symbol used by the opposition.
Raising dissent is dangerous in Belarus, but activists make noise despite the crackdown. People can be detained even for playing the wrong music, as happened with two DJs at a government-sponsored event in Minsk earlier this week.
It is this challenge that makes the election, if not unpredictable, at least the biggest challenge for Aleksander Lukashenko.
Since the start of the election campaign in May, more than 2,000 people have been detained, according to the Viasna Human Rights Center.
Early voting began on August 4 and monitoring groups said their volunteers were frequently prevented from observing the vote and even arrested.
Rumors have spread widely that the government will shut down mobile networks on Sunday to conceal mass falsification of results.
What else is going on?
Last month, Belarus arrested more than 30 Russian citizens and accused them of plotting violent protests with members of the opposition.
Russia denied the allegations, saying that 33 people – claiming to be members of a group of shadow mercenaries – only passed through Belarus on their way to Turkey.
Despite the apparent rift, some analysts say Russia wants to see President Lukashenko win but is weakened by the vote, to force him to have tighter ties.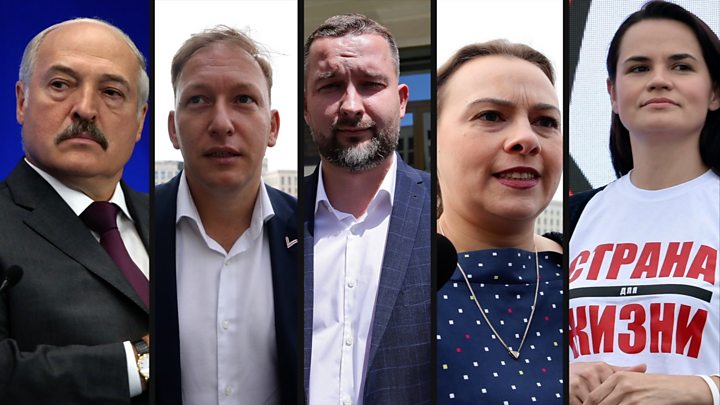 Three Russian opposition activists were arrested Saturday as they traveled to Belarus to observe the vote, the Open Russia group said.
His anger at Lukashenko's government was in part driven by a response to the coronavirus.
The President has downplayed the outbreak, recommending people to drink vodka and use saunas to fight the plague.
Belarus, a country with a population of 9.5 million, has nearly 70,000 confirmed cases and 600 deaths.
Source link