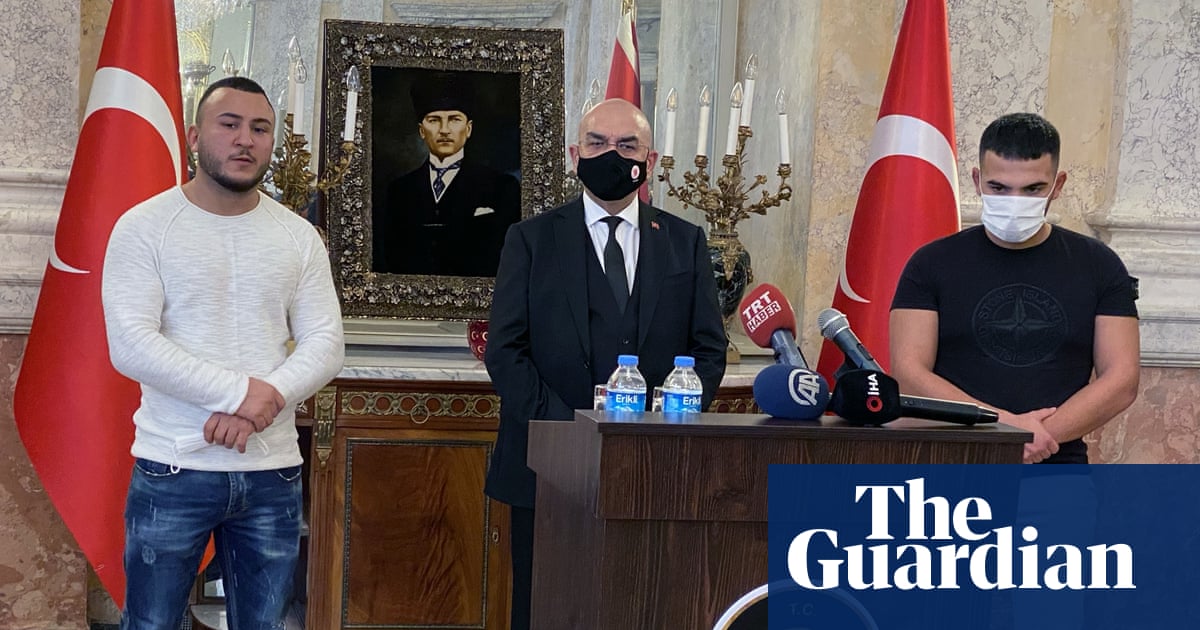 Two young Austrian men were hailed for their courage following the deadly gun attacks in the capital Vienna, after footage of them intervening to rescue injured people including a police officer was spread. transmitted on social networks.
A video shot from a nearby building shows the couple running to the exit of a subway station and helping panicked passersby find shelter while gunshots are still on the street.
On Tuesday, the Ministry of the Interior confirmed, unnamed the two friends, that they had helped in the late Monday attack by an extremist young man from North Macedonia.
The attacker killed four people before being shot dead by police.
Mikail Ozen and Recep Tayyip Gultekin, both Turkish citizens of Austria, planned to "have one last cup of coffee" together in bustling Schwedenplatz before the country's coronavirus lock came into effect, they said in a video posted online shortly after the attack.
The first shots could be heard even as they went to the crowded plaza by the river looking for "people lying on bloody ground," Ozen recalled.
They came to help a panicked elderly woman looking for a place to hide – only to see an injured policeman lying on the ground.
"We can't act like we haven't seen him yet," said Ozen. "We ran and took him to the ambulance" by holding him under his shoulder as the gunfire continued.
Two semi-professional martial arts practitioners who made the call for solidarity between "Jews, Christians and Muslims" have been sought after by many Austrian media.
"We are Turkish Muslims, we hate any kind of terrorism. We are with Austria, with Vienna, we respect Austria, "they said.
Turkish media reported that President Recep Tayyip Erdoğan called to congratulate the couple.
Source link