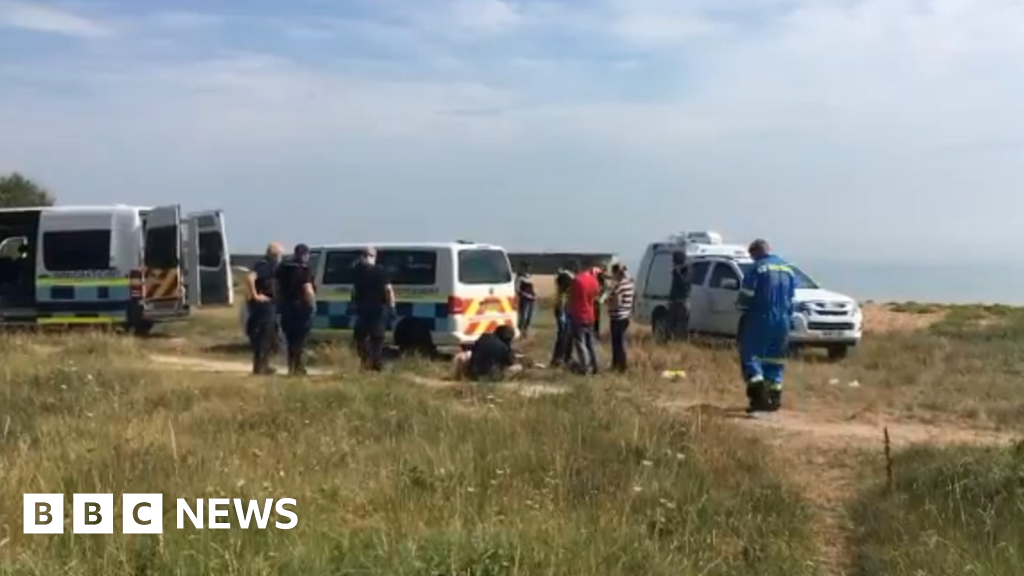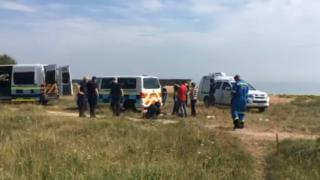 At least two boats carrying a total of 26 migrants arrived on the coast of Kent after crossing the English Channel.
One boat, believed to be carrying 1
2 migrants, was picked up by Border Force patrol around 10:00 BST and brought ashore at Dover.
A second boat carrying 14 migrants landed at Kingsdown shortly after.
It is understood that there are also landings at Deal and Folkestone although they have not been confirmed.
The Coast Guard confirmed they are working on "some" of the problem.
The Home Office was contacted for comment.
It had been announced earlier that the Interior Ministry had sent an official request to defense officials asking for help in dealing with migrants attempting to cross the English Channel.
The Interior Ministry said there is a possibility that the Royal Navy could be dispatched to patrol migrant traffic.
Congressman Natalie Elphicke of Dover and Deal said: "We have reached a record number of people crossing the sea this year, all options need to be made."
On Friday, a record number of unaccompanied migrant children arrived in the UK.
23 young people are cared for by the Kent County Council, over 70 who arrived in July.
Those numbers do not include family members and the Home Office declined to confirm the number of children arriving.
As of January 2019, at least 5,800 people have entered the UK in small boats and about 155 have been returned to Europe.
The Ministry of the Interior blamed existing regulations – which determine where asylum seekers' claims are processed – on the relatively low number of people returning to Europe.
On Friday, Interior Minister Priti Patel said boats should be prevented from leaving France.
On Thursday, a record 235 people passed 17 ships on Thursday.
According to BBC South East above Facebook, on Twitter, and more Instagram. Send your story ideas to Southeasttoday@bbc.co.uk.