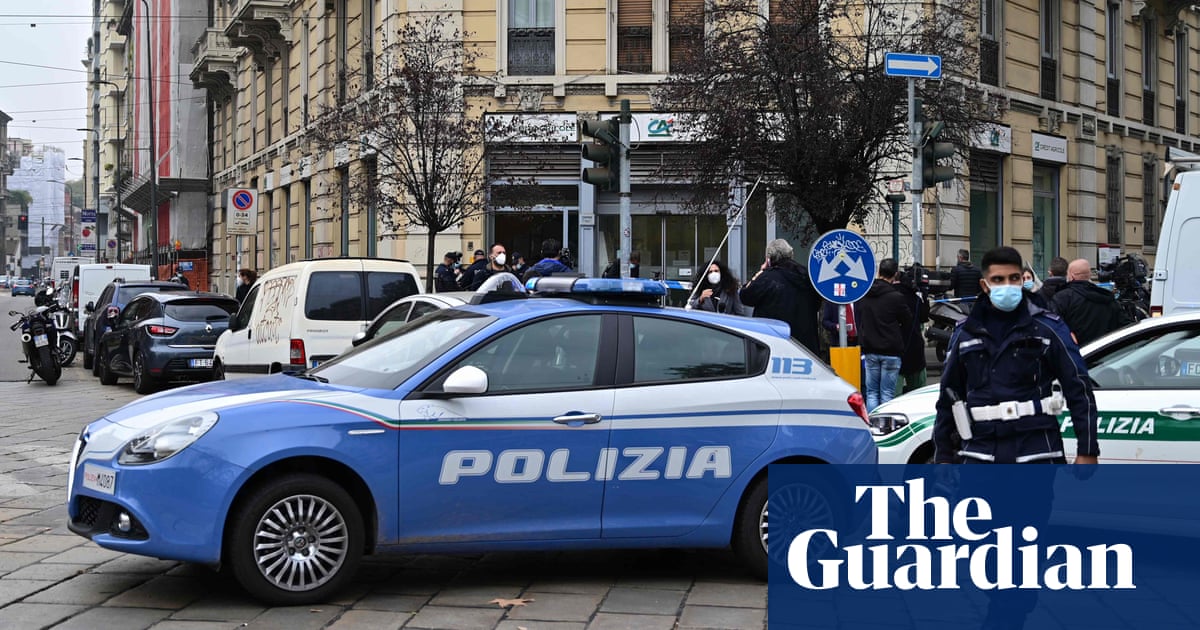 An armed band of bandits broke into a bank in Milan by sneaking through a sewer network, stealing several safes and escaping in a similar manner.
The carefully planned thefts began as soon as 8.30am Tuesday, when two robbers entered the main entrance of a Crédit Agricole branch on Piazza Ascoli Square and pointed their guns at the staff, Italian media reported. . Two accomplices then emerged from a manhole inside the bank connected to an underground tunnel.
The group clashed with the bank manager, who yelled "It̵
7;s a robbery", and held him and another employee hostage as dozens of policemen surrounded the bank. A third agent has escaped.
Police sealed off the area before crashing into the bank, but the bandits activated the fire extinguisher, creating confusion and giving them time to escape back to the manhole. Some officers reported following them into the sewer but were lost.
The bandits have taken away 20 safes, but it is unclear what they contain.
The bank manager was shot in the head with a gun but no other employees were harmed. Speaking to reporters outside the bank after the challenge, the manager said: "They entered from the basement. There were three of us inside as I realized what was going on and shouted. There was a brief scuffle, but they didn't hit me ".
Milan prosecutors have opened an investigation.
Source link