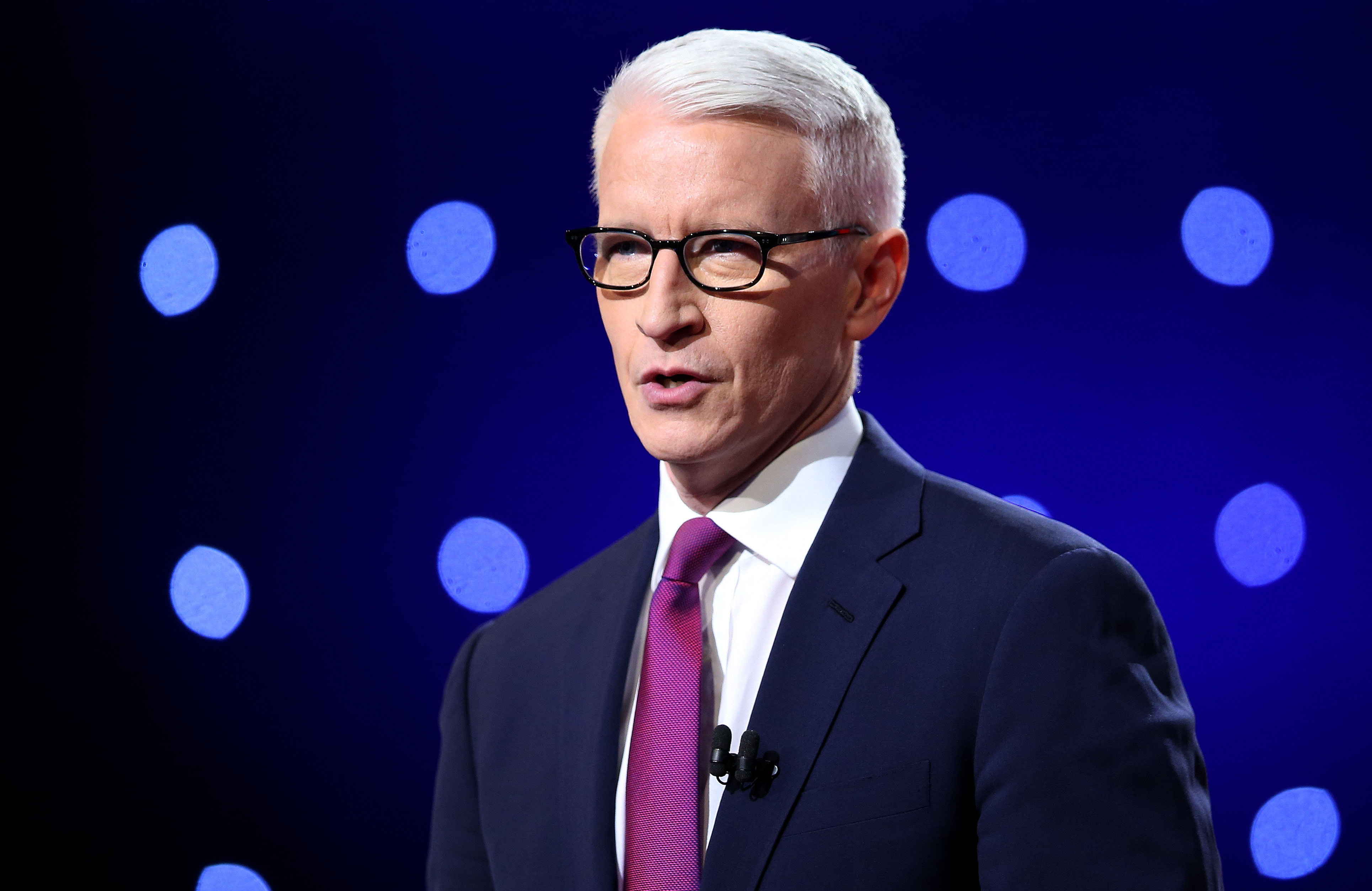 Anderson Cooper compared President Donald Trump to an obese tortoise, in a speech viewed more than ten million times on Twitter.
The CNN host released a statement shortly after Trump's press conference in which he claimed he had won the election based on "legal" votes and accused cities including Detroit and Philadelphia as corruption. .
Trump went on to claim that Democrats were trying to "steal" the election without valid evidence, that the observers are not allowed to do their jobs and that any votes are tallying now. hours will be determined to be illegal.
In his speech, Cooper said: "I don't think we've ever seen anything like this from a US President and I think, as Jake. [Tapper] said It's sad and it's really pitiful.
"And of course that is very dangerous, and of course it goes to court, but you will find that the president doesn't have any proof at all, nothing. No evidence. in fact, really about any kind of fraud. about people who put papers on windows, he talks about things he saw on the internet. "
Cooper then went on to say: "It was the President of the United States, who was the most powerful man in the world, and we saw him as an obese turtle on his back, raging in the heat, realizing that His run is over, but he doesn't accept it and he wants to beat everyone with him, including this country. "
The clip of Cooper's speech has been widely shared on social networks, and overall, the videos Cooper posted on Twitter has been viewed by more than 10 million views.
A video of a speech posted on Twitter by CNN reporter Andrew Kaczynski garnered 2.9 million views, while a video posted by Meidas Touch gained 1.7 million views at the time of writing.
Acyn Torabi also posted a video of the speech that was viewed 1.4 million times, while other videos of the speech were viewed over 800,000 times in aggregate at the time of writing.
Sal Gentile shared a video of the speech that was viewed nearly 200,000 times and said: "Everything is so dark. Anderson Cooper has gone out of Werner Herzog", while Mike Tague shared a video with more than 300,000 people saying: " Put Anderson Cooper in the hall of fame for this. "
Additionally, a short clip of Cooper comparing Trump to an obese turtle on his back was posted by Dave Itzkoff and was viewed more than 3.2 million times and shared more than 35,000 times on Twitter.