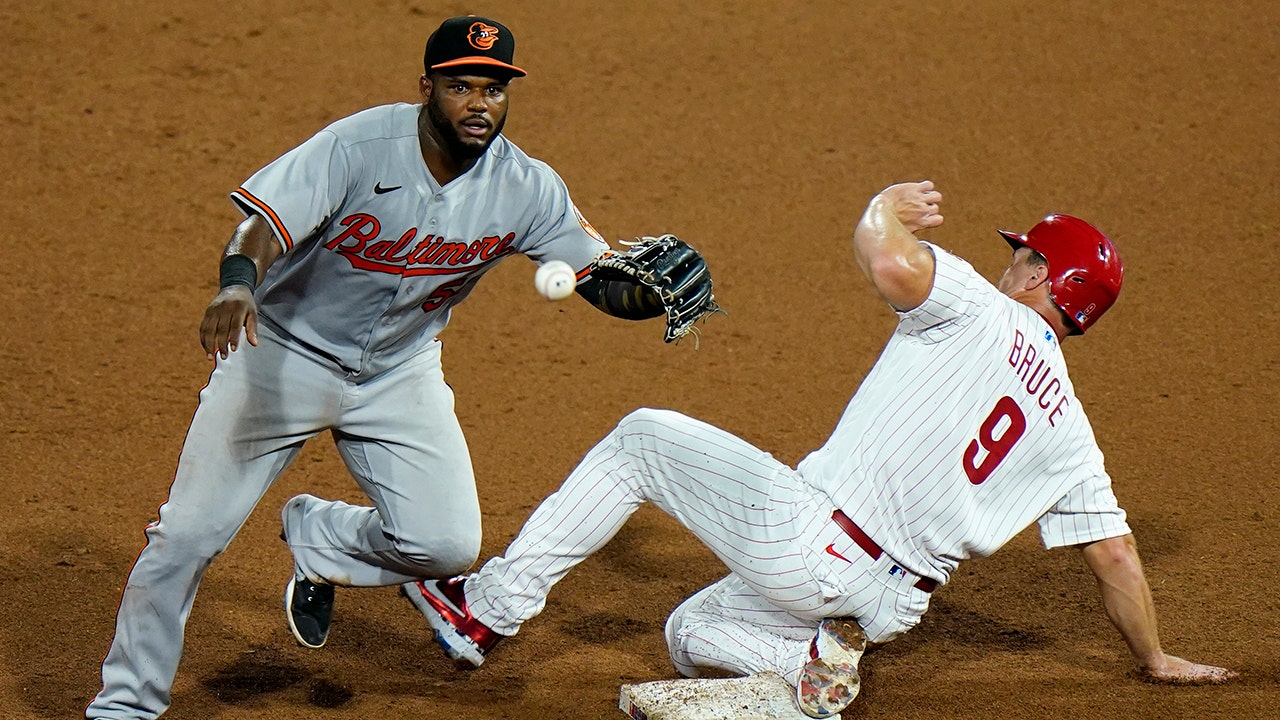 NBC Sports Philadelphia analyst and former MLB tournament player Ricky Bottalico certainly don't know how he felt about the Phillies' opening defeat to Baltimore Orioles on Tuesday.
After the Phillies 10-9 defeat, in which a bully pops up and a con man inside the park fails, Bottalico has no hold back when discussing the performance he saw on the pitch. during the NBC post-match broadcast.
"They don't deserve to win this game," he said. "They deserve to lose this game … You don't feel sorry for the dry play on the field."
"I don't know how you feel, but I feel ashamed for a lot of players out there. I think this game is a bit of a mess for baseball. Today I feel like Bad News Bears. "
At the top of the ninth group with a match score of 6 and the bases loaded with two outside points, Baltimore̵
7;s Pedro Severino hit a regular pitch that resulted in two runs after Jean Segura called out to done before tripping and missing it.
Bottalico then talked about Segura.
After the Phillies finished the game at the end of the game, things went south in extra time as central midfielder Roman Quinn missed a dive on the driveway off Austin Hays's stick, leading to the lead. In Homer Park became the game winner.
The Phillies missed a week of action after the season's opening series because of Marlins' outburst of coronavirus.
Source link