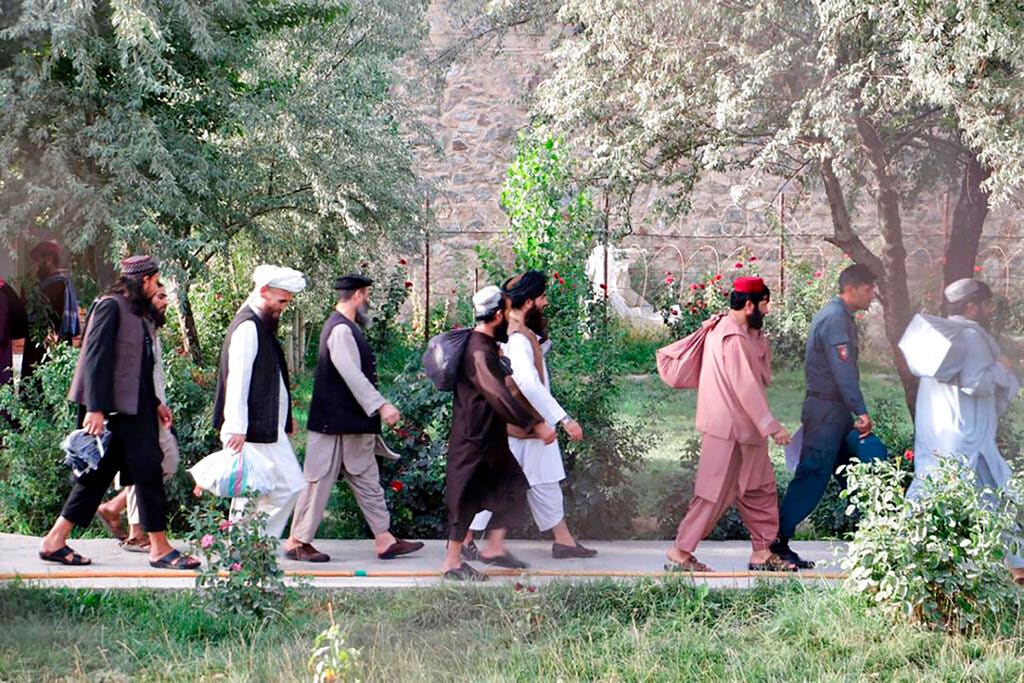 The Afghan government released 80 of the remaining 400 Taliban prisoners on Thursday, paving the way for peace talks stalled long after nearly two decades of bitter and violent conflict in the country.
AS THE US MOVES OUT OF AFGHANISTAN, THE IRAN MEMBERS MADE WITH TALIBAN AND OFFICIAL EMPLOYEES
Afghan President Ashraf Ghani has gained support from the advisory council Loya Jirga, which has approved the release of prisoners in an effort to accelerate negotiations in a war-torn country.
Several prisoners have been involved in the horrific bombings in the capital Kabul. In Thursday's televised talk with the US-based Council on Foreign Relations, Ghani warned of the dangers it could pose to lasting peace in Afghanistan.
The release of prisoners by both sides is part of an agreement signed in February between the US and the Taliban. It calls for the release of 5,000 government-held Taliban and 1
,000 government employees and soldiers held by the rebel group as a gesture of goodwill before internal Afghan negotiations.
Despite the exchange of prisoners by both sides, negotiations over a joint peace deal that was supposed to begin in March have come to a standstill.
With the latest developments, Afghan leaders told The Associated Press that the talks could begin on August 20 in Qatar, where the Taliban have headquarters.
Another key provision of the peace deal proposed to broker in Doha in February between the Taliban and the US is the large-scale withdrawal of US troops in Afghanistan.
The US has slowly shut down military bases and the military has withdrawn from the area over the past few months.
The United States cut its number in the region to 8,600 people, down from a peak of more than 100,000 in 2010.
By November, less than 5,000 troops are expected to remain in Afghanistan, down from nearly 13,000 when the deal was signed on February 29.
CLICK HERE TO VIEW FOX NEWS APP
Associated Press contributed to this report.
Source link