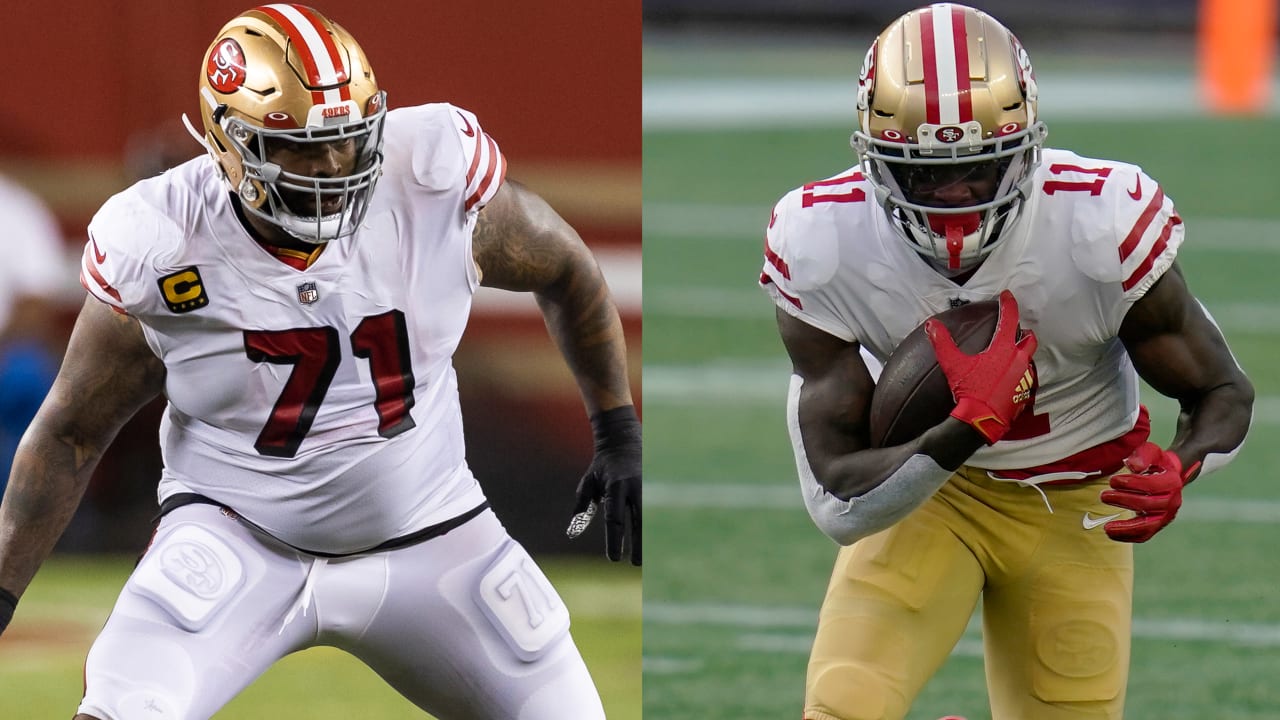 The San Francisco 49ers Brandon Aiyuk and Deebo Samuel and attack handling Trent Williams receivers are on the bench / COVID-19 and will come out for Thursday night's match against the Green Bay Packers, still as NFL Network's Mike Garafolo reported Wednesday night.
The three players included on the list are closely related to Kendrick Bourne, who tested positive for coronavirus. Bourne's positive test caused the 49ers to shut down the team's facility on Wednesday.
Samuel was dropped out of the game on Thursday for a tendon injury, but the loss of Aiyuk and Williams has dragged on a long list of 49 beginners who will be absent due to injury or now the coronavirus protocol.
Bourne was put on the reserve / COVID-1
9 list earlier on Wednesday and, according to NFL's coronavirus protocols, contract tracing began. Aiyuk, Samuel and Williams were considered closely related and were included on the bench / COVID-19.
Week 9's opponents in San Francisco will also be short of players due to COVID-19, as Green Bay reruning AJ Dillon tested positive earlier this week and will not play, nor will Jamaal Williams rerun and midfielder Kamal Martin, close contacts.
The 49ers, who have had to deal with rash injury problems throughout the season, will play Thursday and in the near future without starting winger Jimmy Garoppolo and last star George Kittle from injury, So the latest news on Wednesday was all more and more troublesome for an already exhausted team.
49ers (4-4) will hold Packers (5-2) at 8:20 pm ET above Football Thursday night from Levi's Stadium.
Source link