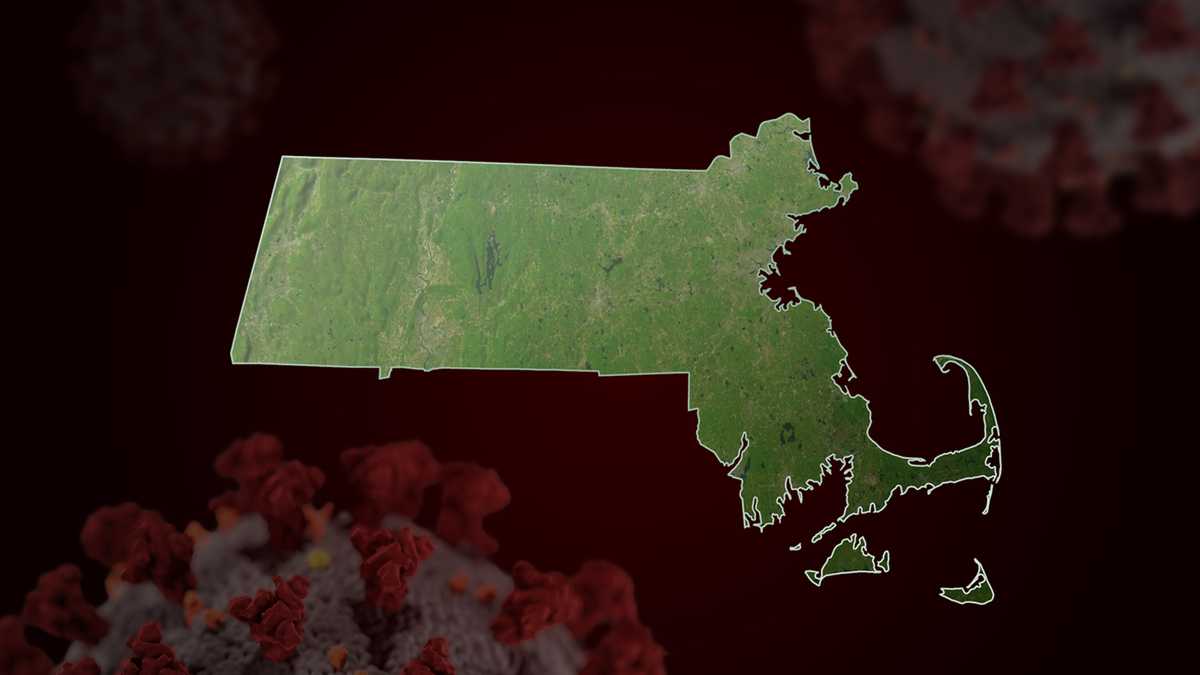 2,200 new cases of COVID-19 were confirmed in Massachusetts, an additional 23 deaths
The Massachusetts Department of Public Health reported an additional 2,200 confirmed cases of COVID-1
9 infection on Saturday, bringing the statewide total to 164,936 people. It was the second day in a row that state health officials reported more than 2,000 new coronavirus cases. The last time that happened was April 24-25. State health officials also confirmed 23 new COVID-19 related deaths, bringing the number of confirmed state coronavirus deaths to 9,903. . hospitalized in Massachusetts, of which 127 people are reported to be in intensive care. A new weekly report, released Thursday, DPH said a total of 131,646 patients were released, meaning they are considered cured this week, DPH delayed the release of the hazard map. COVID-19 engine of each town to Friday. The new map will take into account the community population, in addition to the average daily incidence rate, officials said. Last week, state health officials have listed 121 communities with high risk COVID-19, but the new index ranking of 16 communities in the "Red" on the data type PC9zY3JpcHQ map.PHNjcmlwdCBpZD0iaW5mb2dyYW1fMF85MTUyMTg3My03NmRhLTQ0ZmUtOTA0Ny1mMTllZWFlZGFjNmQiIHRpdGxlPSJDb3JvbmF2aXJ1cyBpbiBNYXNzYWNodXNldHRzIiBzcmM9Imh0dHBzOi8vZS5pbmZvZ3JhbS5jb20vanMvZGlzdC9lbWJlZC5qcz9yeXoiIHR5cGU9InRleHQvamF2YXNjcmlwdCI + New + this week is announced daily around 5pm and weekly report released on Thursday, also around 5pm
BOSTON –
The Massachusetts Department of Public Health reported an additional 2,200 confirmed cases of COVID-19 infection on Saturday, bringing the statewide total to 164,936.
It is the second day in a row that state health officials have reported more than 2,000 new coronavirus infections. The last time that happened was April 24-25.
According to the daily report, an estimated 20,720 active cases are active statewide.
State health officials also confirmed 23 new COVID-19 related deaths, bringing the number of confirmed state coronavirus deaths to 9,903.
As of Saturday, 535 patients with confirmed coronavirus infections were hospitalized in Massachusetts, of which 127 were reported being in intensive care.
A new weekly report published Thursday, DPH said a total of 131,646 patients were released from quarantine, meaning they are considered cured from the coronavirus.
This week, DPH delayed the release of each town's COVID-19 risk map to Friday. The new map will take into account community population, in addition to average daily incidence rates, officials said.
Last week, state health officials listed 121 communities at high risk of COVID-19, but the new figures ranked 16 communities in the "Red" category on this week's map.
New data is published daily around 5pm and weekly reports released on Thursdays, also around 5pm
Source link