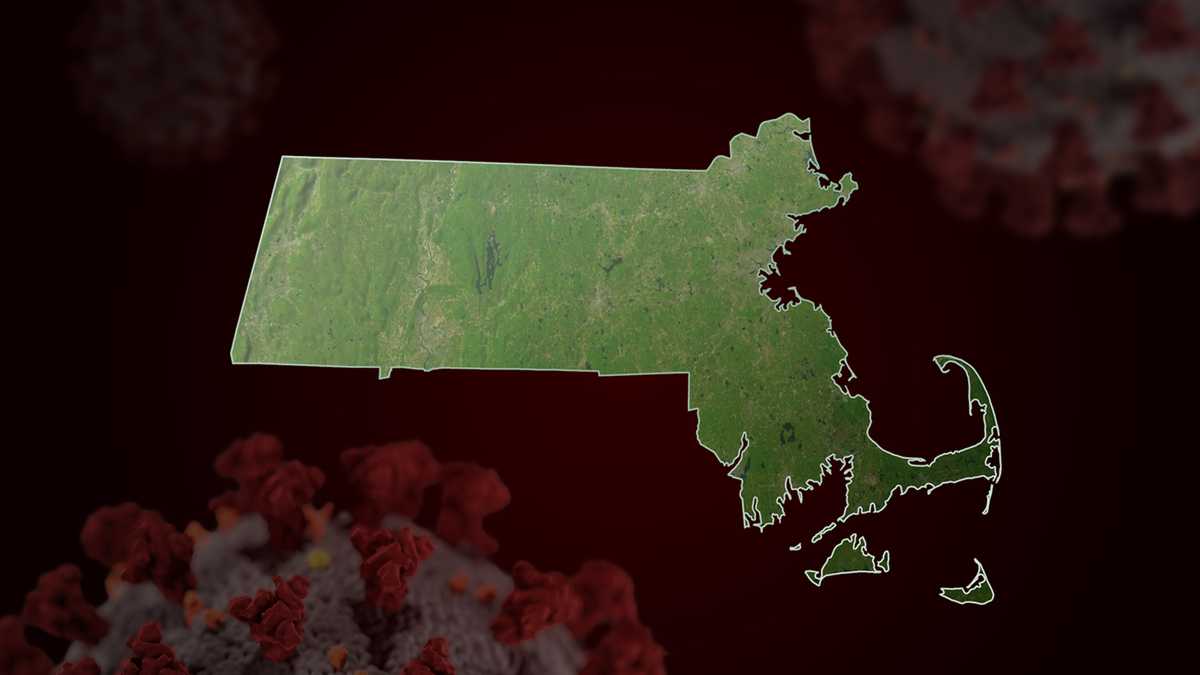 2,038 new cases of COVID-19 were confirmed in Massachusetts, adding 21 deaths
The Massachusetts Department of Public Health reported another 2,038 confirmed cases of COVID-1
9 infection on Friday, bringing the statewide total to 162,736. This is the first time since May 1, more than 2,000 new cases are reported daily. Friday's report included three days of delayed data from October trials conducted by a national laboratory. The daily report shows that the lab has reported nearly 300 cases, while the average is usually less than 50 cases. 19,366 active case estimates statewide, daily reports show. The death toll amounted to 9,880 people. As of Friday, 513 coronavirus patients were confirmed hospitalized in Massachusetts, of which 118 were reported to be in intensive care. A new weekly report, released Thursday, DPH said a total of 131,646 patients were released, meaning they are considered cured this week, DPH delayed publishing the map COVID-19 risk of each town to Friday. New map officials say will take community residents to account, in addition to the average daily rate in new cases.Last week, state health workers that list 121 communities are at high risk of data. COVID-19.PHNjcmlwdCBpZD0iaW5mb2dyYW1fMF85MTUyMTg3My03NmRhLTQ0ZmUtOTA0Ny1mMTllZWFlZGFjNmQiIHRpdGxlPSJDb3JvbmF2aXJ1cyBpbiBNYXNzYWNodXNldHRzIiBzcmM9Imh0dHBzOi8vZS5pbmZvZ3JhbS5jb20vanMvZGlzdC9lbWJlZC5qcz9yeXoiIHR5cGU9InRleHQvamF2YXNjcmlwdCI + PC9zY3JpcHQ + Newly published daily at about 5 pm and the weekly report released on Thursday, also at about 5 pm
BOSTON –
The Massachusetts Department of Public Health reported another 2,038 confirmed cases of COVID-19 infection on Friday, bringing the statewide total to 162,736.
This is the first time since May 1, more than 2,000 new cases are included in a daily report.
Health officials noted that Friday's report included three days of delayed data from October tests carried out by a national laboratory. The lab has reported nearly 300 cases, while the average is typically less than 50 cases.
Daily reports show 19,366 estimated active cases statewide.
State health officials also confirmed there were 21 new COVID-19 related deaths, bringing the state's confirmed coronavirus deaths to 9,880.
As of Friday, 513 patients with confirmed coronavirus cases were hospitalized in Massachusetts, of which 118 are reported to be in intensive care.
A new weekly report published Thursday, DPH said a total of 131,646 patients were released from quarantine, meaning they are considered cured from the coronavirus.
This week, DPH delayed the release of each town's COVID-19 risk map to Friday. The new map will take into account community population, in addition to average daily incidence rates, officials said.
Last week, state health officials listed 121 communities at high risk of COVID-19.
New data is released daily around 5pm and weekly reports released on Thursdays, also around 5pm
Source link